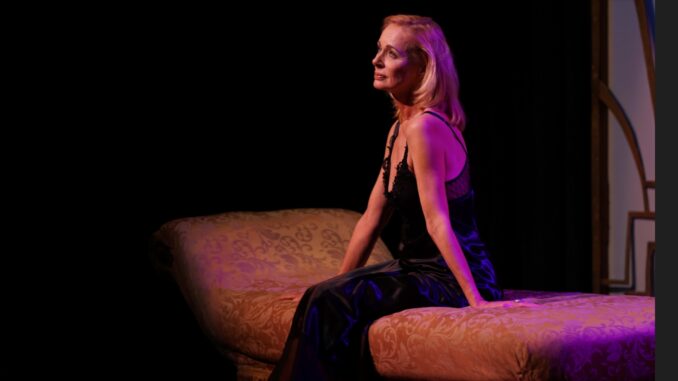 In the glitzy world of 1930s Hollywood populated by such glamorous mega-stars as Greta Garbo and Marlene Dietrich, Mercedes de Acosta was a name easily glossed over when cinematic history was recorded. And yet this American poet, playwright, screenwriter, and novelist hobnobbed with many of the silver screen's most famous ladies. Contemporaries described her as keenly intellectual, ardently liberal, socially dazzling – and openly lesbian at a time when such matters definitely remained in the closet. Her uncloseted existence was rare and daring for her generation and remained so for many years after. In fact, it was not until the LGBTQ movement gained impetus that her name was again spoken with pride. Sad to say, de Acosta had already died in poverty in New York City at the age of 76.
Before her death, when de Acosta was seriously ill with a brain tumor and nearly broke, she published her 1960 memoir, "Here Lies the Heart," a book whose implied homosexuality resulted in the termination of quite a few friendships, including her long-time intermittent liaison with Greta Garbo. To quote Alice B. Toklas, Gertrude Stein's lover and de Acosta's old friend: "Say what you will about Mercedes, she's had the most important women of the twentieth century."
De Acosta's roster of close friends included Broadway and Hollywood personalities like (to name a few) Isadora Duncan, Pola Negri, Katherine Cornell, Eva Le Gallienne, Alla Nazimova, and Tallulah Bankhead, who reportedly dubbed her "Lady Dracula." But most biographers felt that her closest, best known, and most intense association was with Greta Garbo. Apparently, their intimate on-and-off relationship was confirmed by letters which de Acosta reluctantly sold to the Rosenbach Museum and Library in Philadelphia in order to pay her medical bills.
Set in the heyday of Hollywood splendor – and scandal – GARBO'S CUBAN LOVER follows Mercedes de Acosta (Odalys Nanin) as she quite literally conquers many of the dazzling female personalities of yesteryear. Her primary interest (and some say romantic obsession) was with Greta Garbo (Lydie Denier), who remained in control of their affair despite de Acosta's bragging that she could "get any woman away from any man." Into de Acosta's life swirl her multiple friends and lovers, include Isadora Duncan (Kesia Elwin) and Marlene Dietrich (Kate Patel). Hovering in the shadows – but also in very real control – is Irving Thalberg (Skip Pipo), a Hollywood titan who could make or break anyone in the industry.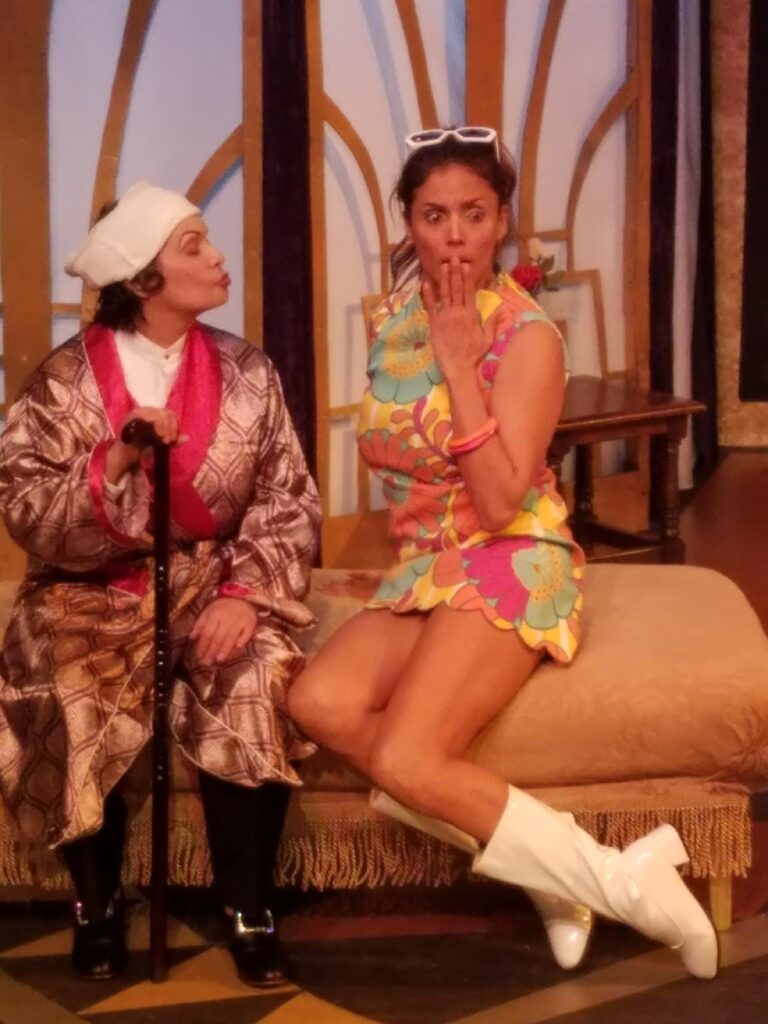 GARBO'S CUBAN LOVER is itself a lush, elegant, and aesthetically pleasing production, with Art Deco panels surrounding the beautiful world of beautiful people as they stroll through life in their bedazzling attire – courtesy of Angela Nicholas' amazing costumes, Marco de Leon's exquisite set design, and the confident contributions of the entire production team. Directed by Odalys Nanin and Angela Nicholas – both sharing multiple roles in the production – GARBO'S CUBAN LOVER is a fascinating – and at least partially true – story of early Hollywood. And even if Nanin has taken some writer's license in reporting the facts, the tale is intriguing and well-performed. Overall, this is an absorbing production which will inform, sometimes enchant, and always entertain the audience, especially if they are aficionados of Hollywood history and/or the history of the LGBTQ movement.
GARBO'S CUBAN LOVER runs through February 25, 2023, with performances at 8 p.m. on Fridays and Saturdays and at 5 p.m. on Sundays. Casa 101 Theatre is located at 2102 East First Street, Los Angeles, CA 90033. Tickets are $35. For information and reservations, go online.