Malaysian R&B singer/ songwriter Yuna stormed Chicago with a commanding and energetic show as the crowd cheered their love for her in between each song.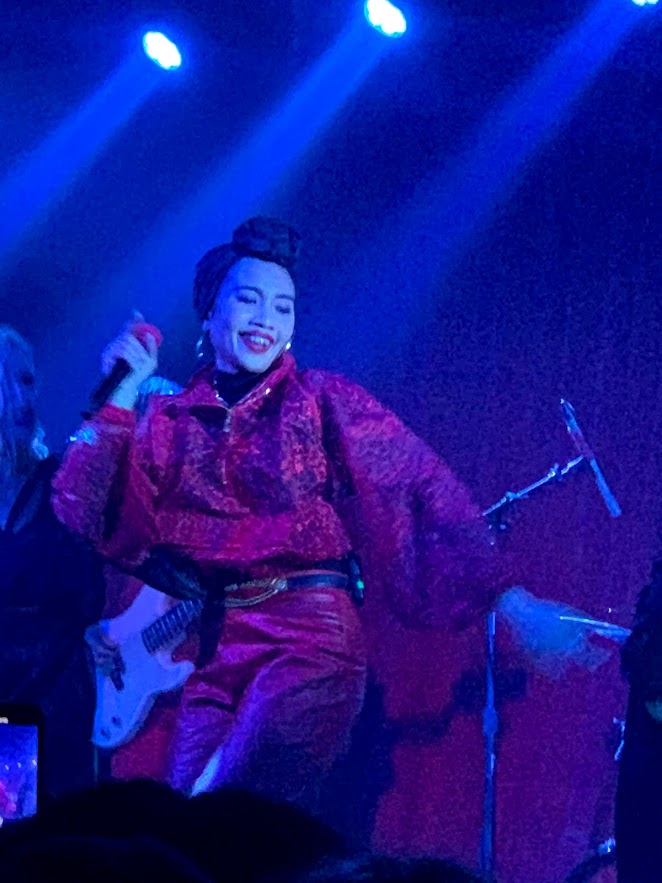 Delivering an electric performance from her fourth album, Rouge, an album that explores themes of resilience and self-worth. Yuna was warmly welcomed at the Bottom Lounge on July 14 for her first stop on tour. Excited to be in Chicago, she shares her story on growing up with her father teaching her the music ropes, her inspirations and insights finishing the Rouge album, her recent marriage pictured on the cover of Harper's Bazaar, along with beauty, fashion and growth experiences. Yuna is a multi-faceted artist brimming with passion and a relaxing voice you need to hear.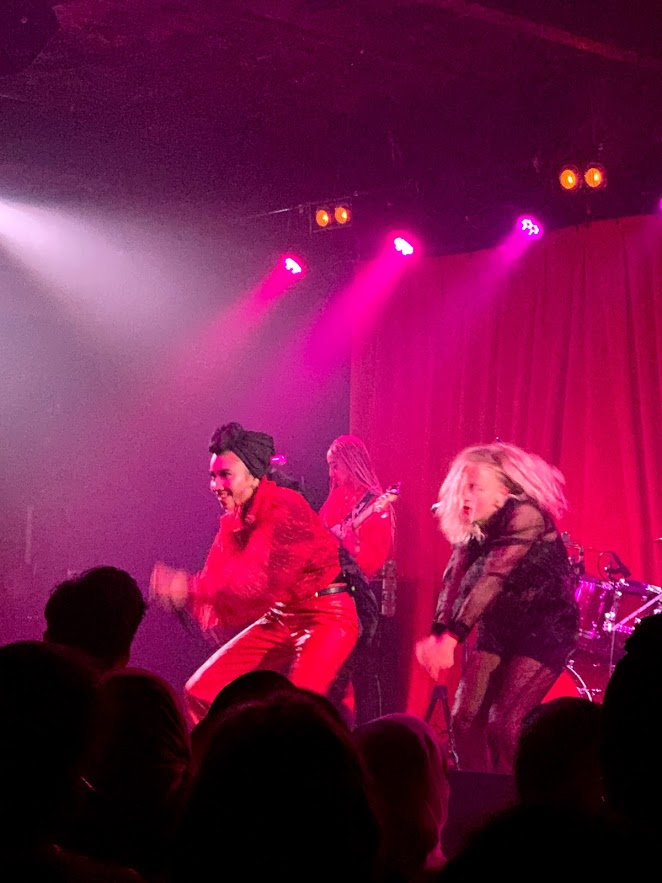 When and why did you get into singing?
I think I was around 7 singing along to commercials- I remember thinking hey I am really good at this. I think as a kid I've always appreciated sounds- be it birds singing and raindrops or when I watch comedians on TV telling jokes- so when I found out I could imitate words in music I fell in love with it!

Where do you draw inspiration for your songs?
Everything! I'm like a sponge, I see, hear things and if it makes me feel a certain way, I use that and express myself. These days since I'm a touring artist I think about the performance aspect of it too- like what can I do to make these songs and performance as a whole an incredible experience.

How has the transition been from living in Kuala Lumpur to Los Angeles?
It was tough in the beginning- as a musician. I felt a little insecure about my songwriting- confidence was one thing that I had to just have from the start if was gonna try and work in the Los Angeles music scene, and I was young and pretty much felt like an outsider. but thank goodness I had good people around me- so it was ok. I learned a lot in the last few years.

Who are your key music influences?
I have to say Lauryn Hill, Sade, and Feist.

What was the biggest challenge while working on Rouge?
Finishing it! I had so much fun writing and recording it but I was very critical about the album I kept coming back to the song- fixing tiny things making it better.. or sometimes not really haha but yea this took 2 years!

What have you learned through your collaborations with other artists?
Have mutual respect for each other. That's the only way to get a real, honest collaboration, if there's heart in it, the listeners will feel it.. and it will be a great song.

What do you do to regroup after making an album?
Going back to Malaysia and be with the family. I was home for a little bit and that helped me to relax.

How has your father's singing impacted your own?
My dad loved performing.. he's not an artist but he performs a lot for events. seeing him in the studio recording and jamming with his friends really made me want to play the guitar I think. and he really shared this with me there wasn't like 'oh you gotta go to bed by 10pm'- I would be in the studio with him till 2am, watch him record and the process of recording.. or watch the band rehearse. I was his little girl but he treated me like a grown up and taught me skills I feel like maybe dads would only teach their sons. I'm very close to him.

Why is it important to you to showcase your Malaysian roots in your album?
I wanted to share my roots but I think in the past I didn't have an opportunity to do it, nor the right people to help me do it.. but working on Rouge I felt like I was ready and I managed to get Tiada Akhir on the album, and Forevermore is influenced by an old Malay style poetry.

What does "growth" mean to you?
Content, composed and calmness i think. When you learn to let go and know you can't control some situation.

Being married in the mountains is dreamlike, the cover on Harper's is beautiful, congratulations on getting married! What is a word or phrase you would use to encapsulate the feeling, being married outdoors in nature?
Epic! In all ways! it was challenging because it was raining, the river was overflowing- the ceremony was delayed but in the end we got married, everyone had fun, everyone was happy and I'm happy that it looks beautiful and that I get to marry the love of my life.. it was really one of a kind. I can't believe my husband and I did that!

What does your beauty routine look like?
I'm a moisturizing freak! Moisturize all the time- morning, before bed. I wear a lot of makeup so I prep my skin using a vitamin C drops and then moisturize.

How would you describe your style?
Comfortable. And weird. I don't know sometimes I put something on and I feel like "yea this is not the trend right now and it may look weird to some people.. so yea it'll work!"

What is your favorite hijab to wear that brings you peace and relaxation and why?
I got these 3 scarves that I bought from Muji- the fabric is perfect and I wear it almost every day, they're non slippery, they stay on your head and breathable too- they're my favourite. I'm so sad they don't make them anymore.

Themes of resilience and your own self worth are reflected in your album, which are two key character strengths, how was the process in discovering your self worth?
I think when you know you've handled a situation in calmly manner-like continuing being kind to yourself and other people even when others are treating you wrong, and learning to say no and let go of things that don't work out for you anymore. Like if this doesn't make me a better person spiritually- I have to let go.

Get mesmerized at Yuna's #rougetour stellar show : www.yunamusic.com/tour
Photo Credit: Yvonne Pulido