On December 7, 2017, august conductor Neeme Järvi returned to Symphony Center, 220 S. Michigan, Chicago, to conduct the Chicago Symphony Orchestra with exceptional guest cellist Alisa Weilerstein in a concert that included the works of two Czech masters, Dvořák and Smetana.
The program, which was to be repeated on December 8th, 9th and 12th, included:
– Bedřich Smetana, Overture, Furiant, Dance of the Comedians from The Bartered Bride, 1863-1866
The score to The Bartered Bride, a delectable comic opera in three acts, is regarded as a major contribution towards the development of Czech music; it also requires advanced string playing, which the Chicago Symphony Orchestra delivered with insouciant virtuosity. The opera is, on the surface, the tale of a "sold" village bride, enhanced by a bittersweet sense of comedy and bright, tuneful and rhythmic folk melodies.
The Overture itself is vivacious; it began this evening with the full thrust of the Orchestra during which the strings accumulate to form a vigorous dance figure. With instrumental brilliance and vitality, a high-spirited picture developed. This was an inspired and intelligient interpretation that was also extraordinarily moving.
The furiant, one of the most vigorous of all Czech dances, is quick, energetic and strongly measured; it is said to have been a particular favorite of Smetana. The presentation here was brief, striking and bold.
The third and final selection, the spirited and rousing Dance of the Comedians, is a form of "jumping dance". Filled with compulsive exuberance and buoyant energy, it was conducted with agility and nimbly performed- a fun, vigorous finale.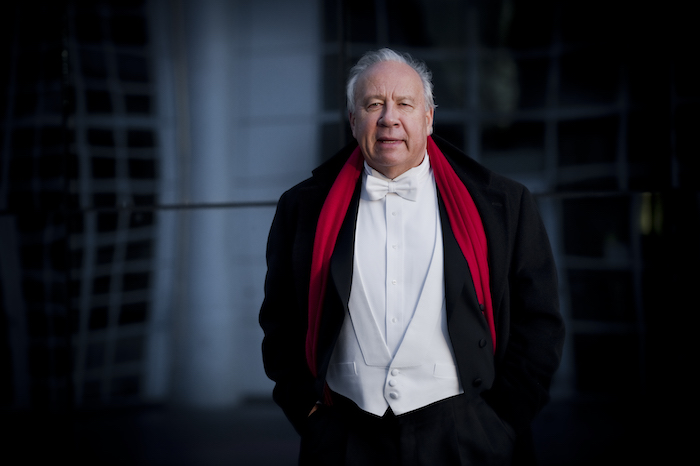 – Samuel Barber, Cello Concerto, 1945
This 3-movement work, relatively rarely performed, demanding extreme technical virtuosity, was written for Russian cellist Raya Garbousova. As performed by Weilerstein and the CSO, it was a thoroughly engaging and uplifting piece, with a fine lilting quality. The cello entered in serpentine fashion, ascending slowly, allowing for extremely fluid tone; ultimately the Orchestra skillfully gathered the tension in the dramatic finale studded with charged solo episodes.
Wellerstein herself has described this piece as one of her favorite works, calling it "a very emotional piece…with fireworks and aching lyricism."
In solo encore, Weilerstein performed:
–J.S Bach, Bourée from Cello Suite No. 3 in C Major, BWV 1009, @1720
While the first Bourrée of the 3rd suite is easily recognizable, tuneful and energetic; by contrast, the 2nd Bourrée, in C Minor, seems almost desolate in character. However, the performance given here, filled with smooth articulation, seemed composed of long, harmonious, continuous phrasing.
When the MacArthur Foundation awarded Weilerstein her "genius grant" fellowship in 2011, it stated, "A young cellist whose emotionally resonant performances of both traditional and contemporary music have earned her international recognition, … Weilerstein is a consummate performer, combining technical precision with impassioned musicianship."
In both pieces this evening, the artist embraced the cello with avid concentration, producing almost uncannily poignant phrasing. It was an especially vivid tableau to watch the other cellists leaning forward to observe and enjoy her mastery.
– Antonin Dvořák, Symphony No. 5, 1875
The deeply emotional Fifth begins with a light, serene tune; moving through a pastoral Scherzo, it comes to a muscular and emphatic finale. The piece was executed with elegance and a sweet tone, with the first movement and it's repetition exultant, the transitions seamless. As performed, the second movement, Andante con moto, flowed easily into a quicksilver flash in the lively Scherzo and the Chicago Symphony Orchestra continued through to a fine yet sturdy climax.
Järvi has been praised by the LA Times for his "masterful, gorgeously and dramatically shaped" interpretations. Throughout the concert, his no-nonsense style coupled with a vigorous command confirmed this accolade.
For information and tickets to all the superb programming of the Chicago Symphony Orchestra, go to the  cso website.