Vietnamese wunderkind Xeo Chu, born Pho Van An in 2007, began his truly prolific journey as an artist at a mere 4 years of age. In 2019, his first exhibition "Big World, Little Eyes" presented at the prestigious Georges Bergès Gallery in Soho, NYC set sales records exceeding $150,000 for his colorful abstract paintings which Reuters compared to the works of Jackson Pollock.
His latest exhibition "Pandemic Paintings" was a series of works inspired by three themes – Flowers, the Terrace Rice Fields of Northern Vietnam and the Ho Tram Beach House where he resided with his family during the height of the Covid-19 pandemic surge in Vietnam. The collection was galvanized by his social isolation, and as the presentation was held during the highly stringent Covid-19 "lockdown" restrictions in Saigon, guests were invited to view his works virtually through the lens of an OhmniLabs telepresence robot, guided by way of the onlooker's computer mouse.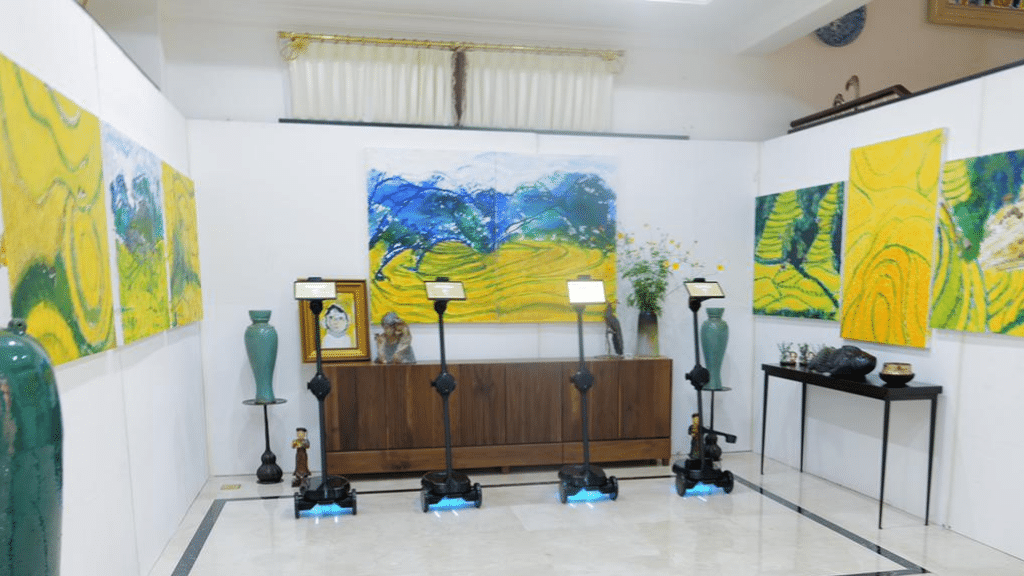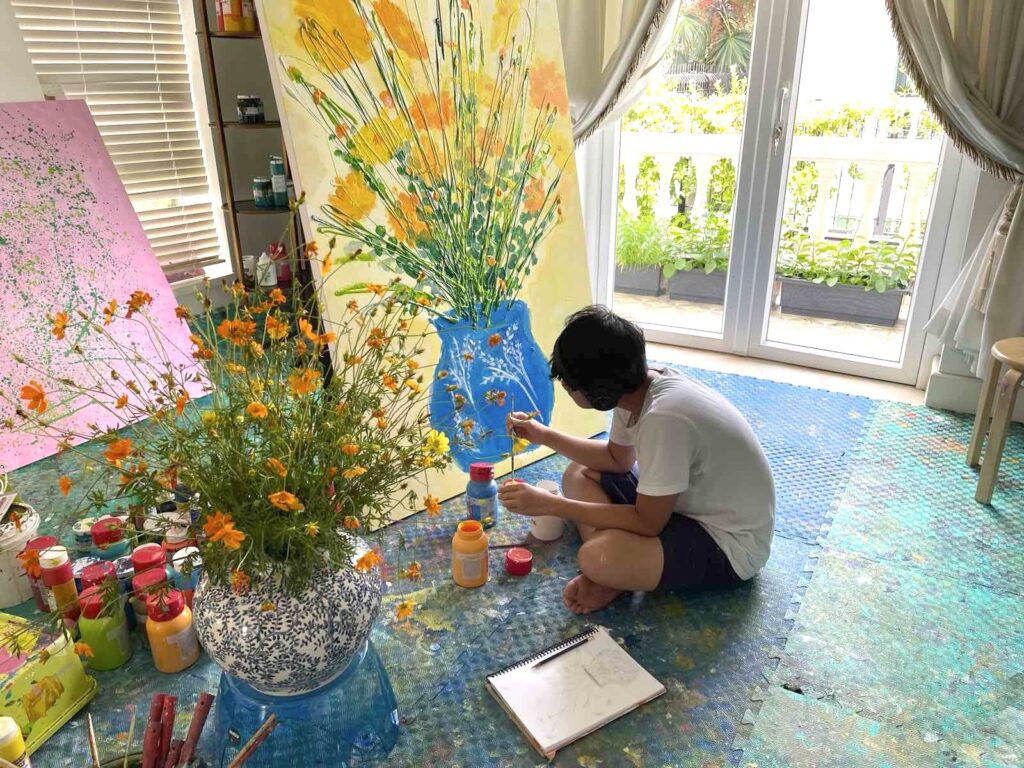 A select sampling of pieces from the series were auctioned off to raise money for the ongoing fight of the Coronavirus pandemic in Vietnam, and nearly 3B VND (approximately $130,200) garnered from the sale purchased ventilators, external defibrillators, PPE and N95 masks; the medical equipment and protective gear was donated to the University Medical Center of HCMC.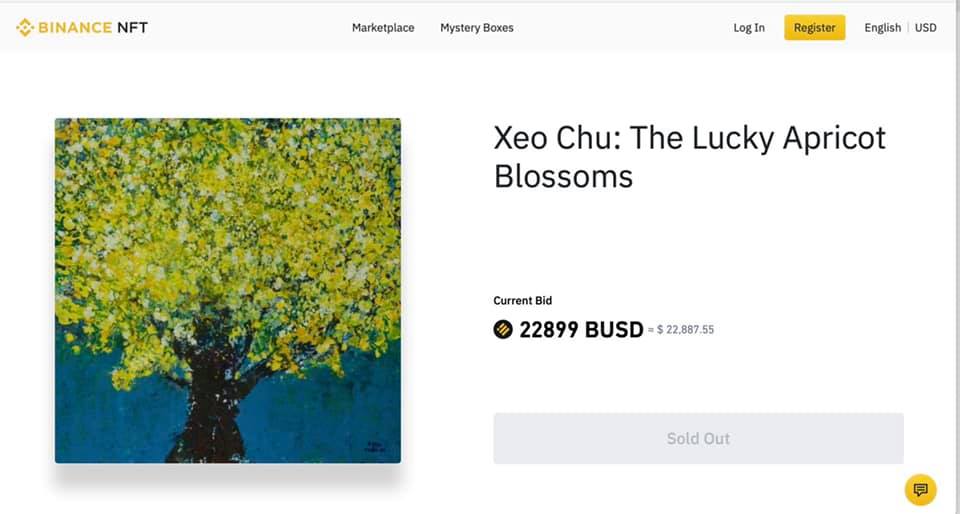 "I am happy to make a small contribution to the fight against the COVID-19 pandemic. I hope that the doctors and nurses are always safe and in good health to help us overcome the pandemic," said the young artist.