Forever 21 and BabyPhat threw an epic launch party at Avenue in Hollywood to celebrate the launch of its holiday collection with a performance by Doja Cat!
Baby Phat made its comeback this past summer with a Forever 21 collab that sold out in a mere 24 hours. Well the beloved brand came back better than ever and with a collection that is dedicated to the 90s. The collection is a mixture of velour, crop-tops, tracksuits, and more.
Kimora previously spoke about the relaunch of BabyPhat a few months ago, "It's perfect timing for this," she said. "Over the past several years, we realized the brand resonates with people and lives deep in their souls." And young people like her 16- and 19-year-olds have a "need for messaging" that is similar to what Baby Phat represented in its prime, and still can today."
The event had a killer vibe – it was reminiscent of that 'old school' Baby Phat we all know and love, Kimora and Ming DID NOT DISAPPOINT, nor did Doja Cat's killer performance. Of course she played her top hits such as, "Juicy," and more. Kimora was even in attendance and in a celebratory mood. She was super hands on with the event and even stayed until the very end with her daughter, Ming – who both made sure to leave with a couple signature F21 x Baby Phat pizza's from TAO Groups, Luchini Pizzeria.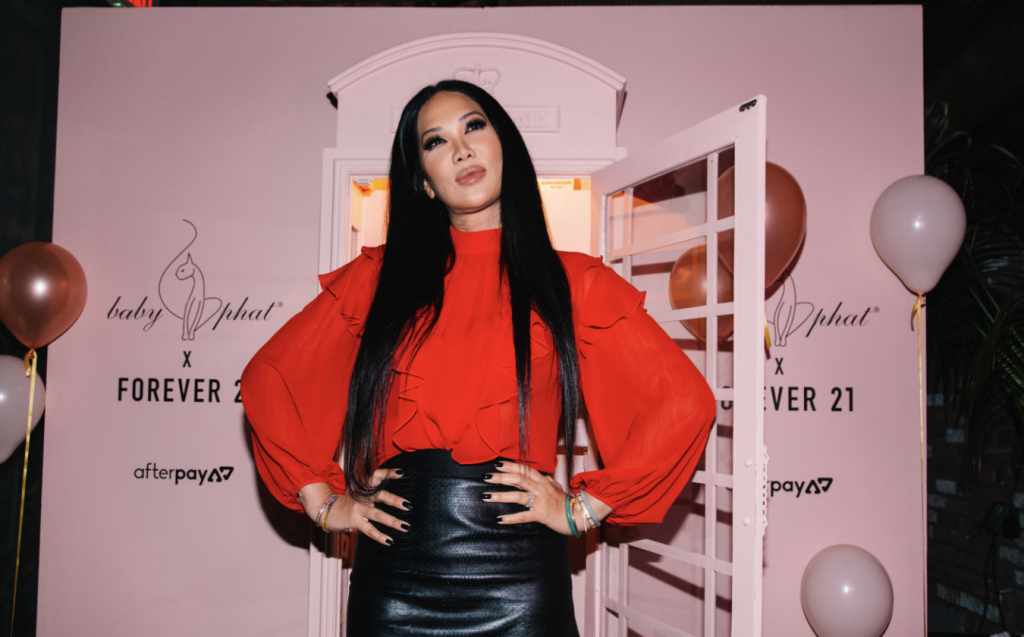 "OG Baby Phat was a movement—it changed everything for urban women who until then were totally unrepresented and overlooked in 80s/90s fashion," said Kimora, who worked on the collection alongside her daughters, Ming Lee Simmons, 19, and Aoki Lee Simmons, 16. "Baby Phat gave a lot of women—especially women of color—a voice and freedom of expression. Now my girls are grown, and we have the chance to celebrate the Baby Phat lifestyle with not only nostalgic Gen Xers, but millennials, xennials and centennials that weren't even born the first time around. Now they get to be a part of that legacy."
Some major influencers attended as well, to name a few respectively:Ashley Graham, Kendall Jenner's notable hair artist, TokyoStylez, beauty kween, Nikita Dragun, Daisy Keech and so many more.