Dating from pre-Hispanic times, Mexico's Día de los Muertos (Day of the Dead) is a celebration of life. As strange as that seems given the holiday's skulls (calaveras), Catrinas (skeleton women) and shrines (ofrendas), the impetus is to bring back the spirit of the departed to comfort the living and share in the present. The holiday is marked by decorations of marigolds, candles, candy skulls, pan de muertos (a special holiday bread) and the ever-present La Catrina. Costumes with elaborate Catrina makeup, parties, parades, and festive meals are all part of the holiday that begins at the end of October and runs into early November.
Can't hop a plane to Mexico in the next few weeks? No worries, there are many places around the US where you can experience a celebration of Day of the Dead to full effect.
If you love art, you might want to plan a trip to California.
Los Angeles
Through November 1, Estrella Jalisco Mexican beer invites adults (over 21 years of age) to take part in an immersive art experience, a reimagined Día de los Muertos. The multi-room exhibit, entitled A New Día, or A New Day, inspires discovery of the holiday as a celebration of life the and living. The program is staged at Wisdome LA, an art entertainment park in the Downtown Los Angeles Arts District.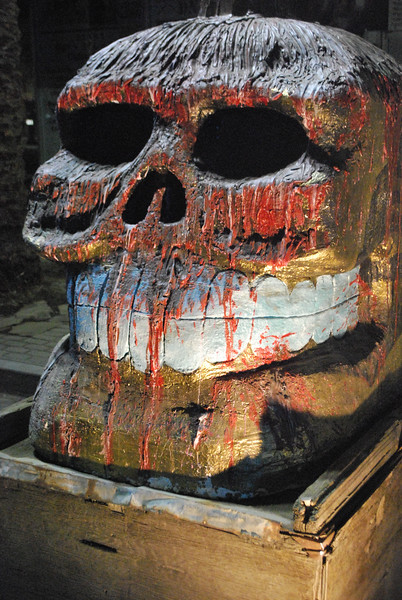 Coachella
With an easy day trip from LA, art lovers have another opportunity to experience Dia de los Muertos with a variety of creative art displays set up throughout Coachella's historic Pueblo Viejo area.
Coachella also celebrates Dia de los Muertos with a nighttime 5K run/walk event called Run with Los Muertos on November 2. Participants run or walk in memory of a loved one.
Museums are the settings for some of the most popular and creative celebrations of Day of the Dead, showcasing the diversity of the United States' immigrant heritage and paying tribute to our neighbor to the South.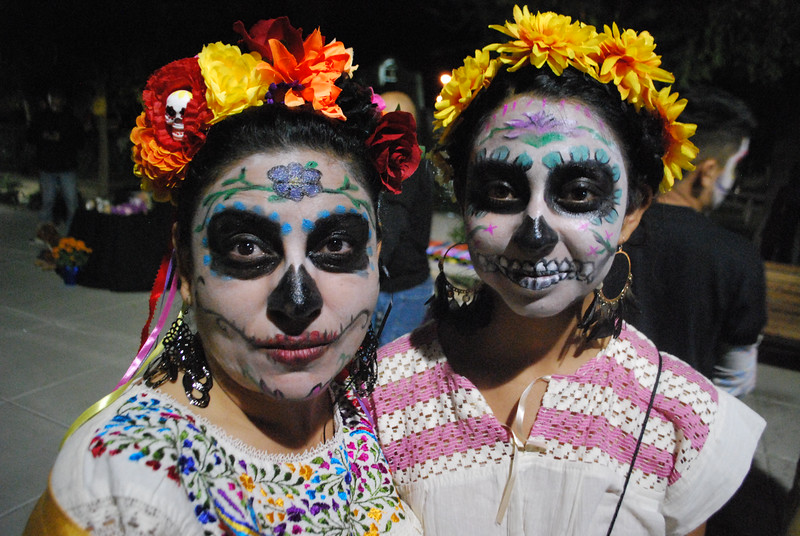 Philadelphia
Now in its eighth year, the Penn Museum's CultureFest! Día de los Muertos celebration on October 26 is a family-friendly afternoon filled with musical and dance performances, puppetry and storytelling, face painting, sugar skulls, and arts & crafts. The centerpiece is an elaborate Day of the Dead altar created by artists from the Mexican Consulate in Philadelphia and the Mexican Cultural Center. Everyone is invited to bring a photo or memento to place at a communal altar to remember the passing of a loved one.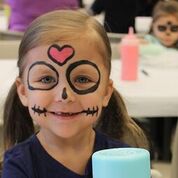 On October 27, Davenport's Figge Art Museum hosts an exhibit and free celebration for Dia de los Muertos. Dia de Los Muertos: The Art of Remembrance includes a traditional altar, cemetery, market and many Catrinas. The Figge's Studio 1 hands-on space invites visitors to create fantastic mythical creatures called alebrijes and decorate marigolds and butterflies in memory of lost loved ones.
Chicago
Celebrated by the National Museum of Mexican Art on November 1, Day of the Dead festivities include altar demonstrations, live performances, face painting and art activities.
Indianapolis
Partnering with Nopal Cultural, Indianapolis's Latino arts and culture organization, the free celebration at the Eiteljorg Museum of American Indians and Western Art honors Day of the Dead with musical and dance performances, art workshops, and shopping at the Mercado. All participants are invited to join in a spirited parade
Citywide celebrations offer numerous other choices including parades and races.
San Antonio
The home of the country's most extensive Dia de los Muertos celebration, San Antonio hosts dozens of official events citywide ranging from small gatherings with traditional altars and face painting to multi-day festivals featuring live music, stilt walkers, Mexican cuisine and festive parades. The streets are filled with calaveras, painted faces and restaurants and cafes showcasing their own altars, decor and pan de muerto. Eighteen Catrinas will be placed across the city including one of Frida Kahlo, one of Maria Felix, and one of Selena adorned with more than two million beads.
The two-day event from October 26-27 celebrates Day of the Dead through live music, art, ofrendas and entertainment. Notable is the drum and puppet procession, a crowd favorite. The festival is held in Hemisfair in downtown San Antonio.
Continuing into the first week of November, San Antonio's Dia de los Muertos events also feature a 5K race and a new three-day celebration in La Villita Arts Village with children's activities, art displays, musical performances, culinary treats and a beer garden. Also new this year, Catrinas on the River is a River Walk Parade of the city's iconic river boats decorated with skeletons, skulls, candles, incense, marigolds and pan de muerto.
Fort Lauderdale
The Florida Day of the Dead Celebration takes over downtown Fort Lauderdale for its 10th anniversary on November 2. The festival features a Skeleton Processional with 50 giant puppets up to 18 feet tall and more than 2000 skeletons. Two stages showcase native dancers from around the world and a late-night Boneyard Bandstand party keeps the celebrations going until 4am.
Albuquerque
The Muertos y Marigolds Parade and celebration in Albuquerque draw influence from Jose Guadalupe Posada's early 1900's depiction of personalities and professions as skeletons or calaveras. Other activities include face paintings, parades and cultural events.
Raleigh, NC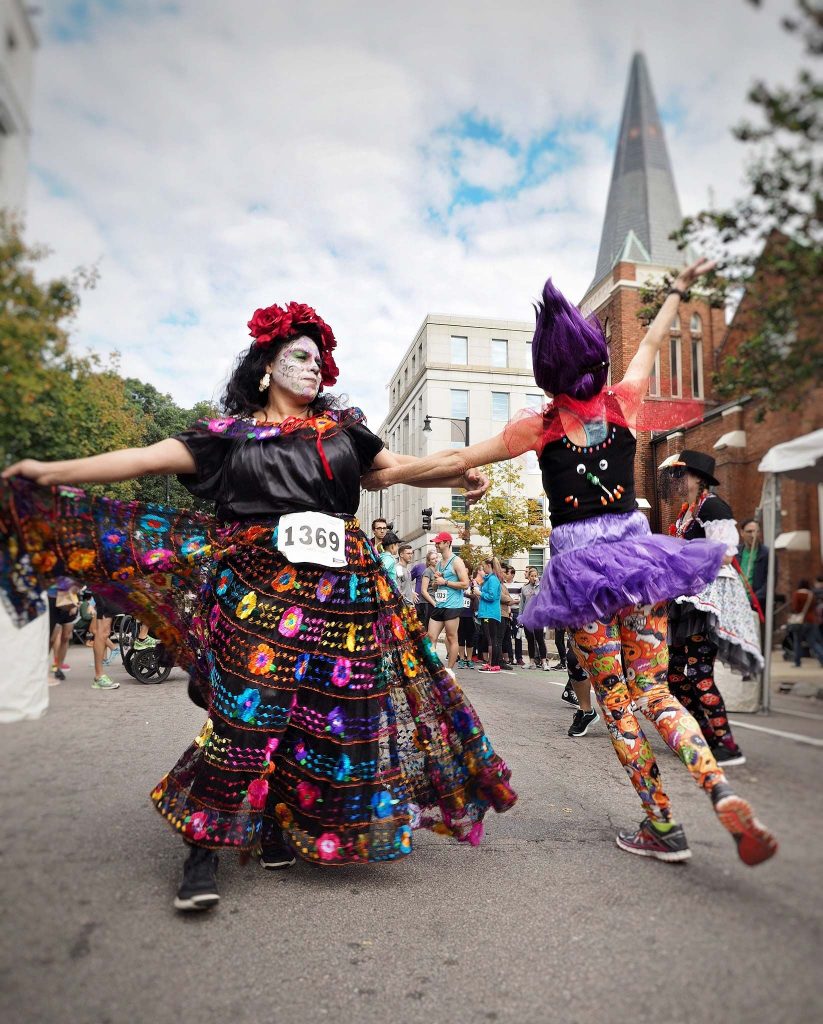 Day of the Dead celebrations in Raleigh include bike rides, altars, and music. A 5K run and a costume contest are favorite events.