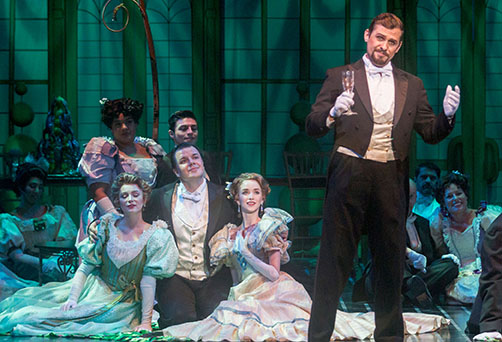 Henry Etzkowitz and Chunyan Zhou
"It is the best operetta I have ever watched. It is such a wonderful night!" according to an audience member overheard, expressing a collective response, also written in facial expressions observed during intermission.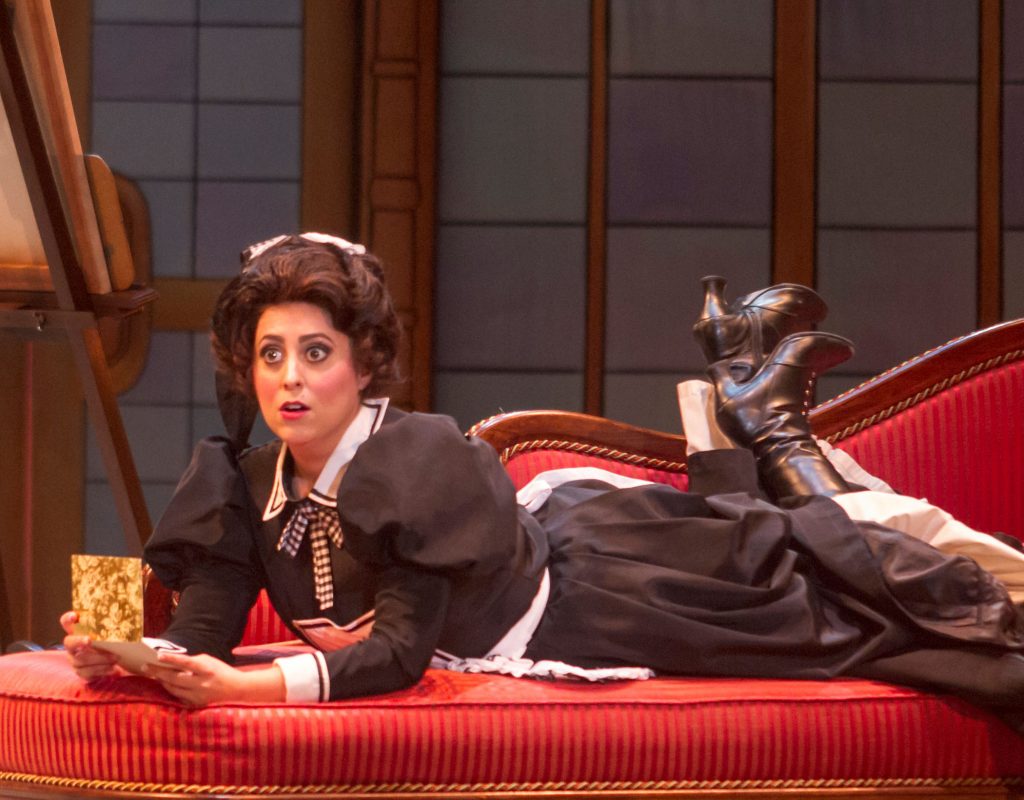 Civic Pride
The opening of the 36th season of San Jose Opera, the crown jewel of the capital of Silicon Valley's cultural diadem, including tech and art museums, was announced by Mayor Sam Liccardo. Stepping out from a parting in the stage curtain, promising not to sing, the city's political leadership affirmed the dedication to cultural as well as technological leadership. Sponsorship and support has moved well beyond its traditional base in San Jose's Italian community. The program acknowledgement of financial support for the opera by the city's cultural administration, provided the unstated basis for the Mayor's more than symbolic presence on-stage as he celebrated the season opening.
Finally, Johann Strauss' most celebrated operetta, Die Fledermaus, came to Opera San Jose! It tells a story that took place in 19th-century Vienna. The operetta premiered on April 5, 1874 at the Theater an der Wien in Vienna. It reveals unfaithful people, lies, and deception. The Vienna royal court dances are intertwined with misunderstandings resulting in many comical moments. The gorgeous melodies of Strauss, with which we are familiar, are the ultimate expression of the light tone of this opera. As usual, Michael Morgan, one of the best conductors in the Bay Area, led the orchestra and the resulting music was wonderful. (We often go to Oakland Symphony to catch his great conducting).
Joyously performed by a cast that played off of one another's performances, the operetta's 3 hours went by quickly. The opera was sung in German with English dialogue and English supertitles. Pieces that were very impressive including Elena Galvan as the chambermaid, Adele, with a beautiful voice. Her coloratura soprano received many extended rounds of applause. Alexander Boyer's high-pitched, powerful voice presents Alfred's excitement and happiness, even when he was in the jail. Rosalinde acted by Maria Natale performed just right, skillfully, completely showing out the intrinsic thoughts of an unfaithful wife. Among the arias we especially liked were "My sister Ida writes to me", "Happy is he who forgets", "Adele's Laughing Song", "Sounds from home" , "Ha, what joy, what a night of delight", "If I play the innocent peasant maid."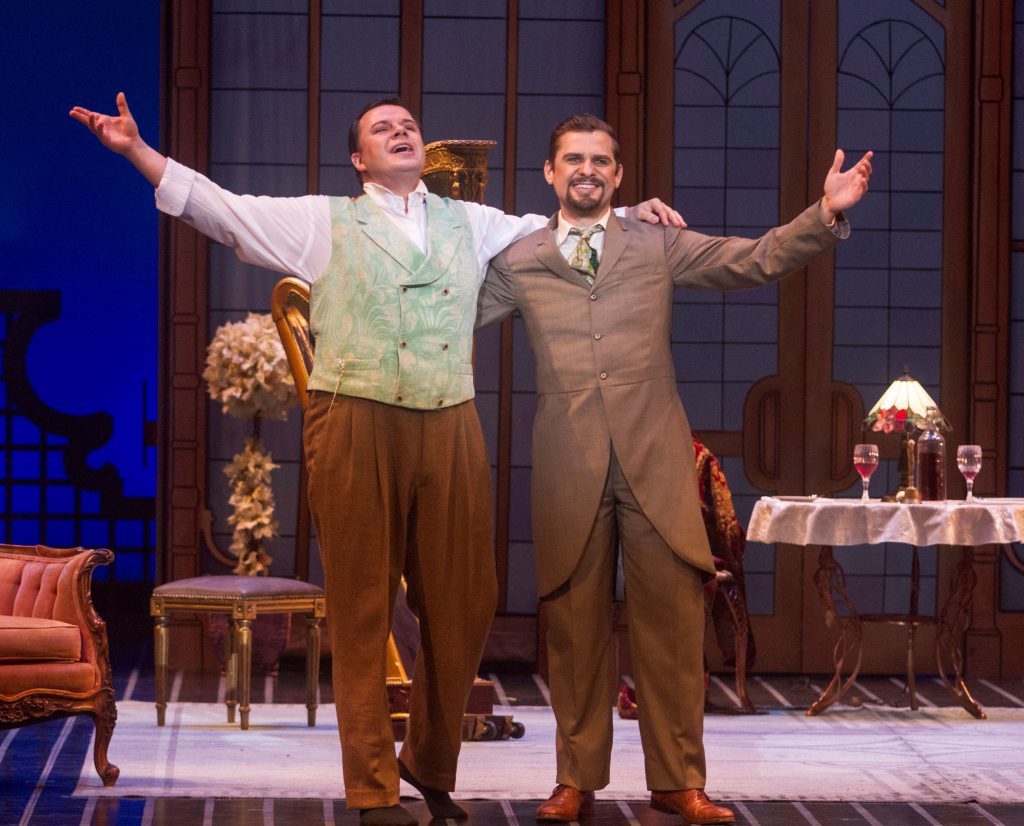 As we enjoyed the Opera, we understood more clearly the ways in which opera is a kind of drama expressed by music. It is a comprehensive art that combines music, literature, drama, dance and other artistic forms. The Die Fledermaus Overture is the core of this opera. The Die Fledermaus Overture combines the beautiful melody of the whole situation organically to form an ensemble music form, which has a warm and friendly sound, combining the lively and light melodies with that of the clarinet.
Elite Shenanigans
The Fledermaus plot turns around a lower level member of the local elite who is about to temporarily depart the scène to serve a brief jail term for relatively minor financial wrongdoings, yet serious enough to warrant a jail term. Does this sound familiar?
How timely, how apropos, as the choice to open the season in Silicon Valley as several members of its elite and their Southern California peers are on the brink of jail sentencing for exercising their assumed elite prerogatives of passing on their entitlement to the next generation.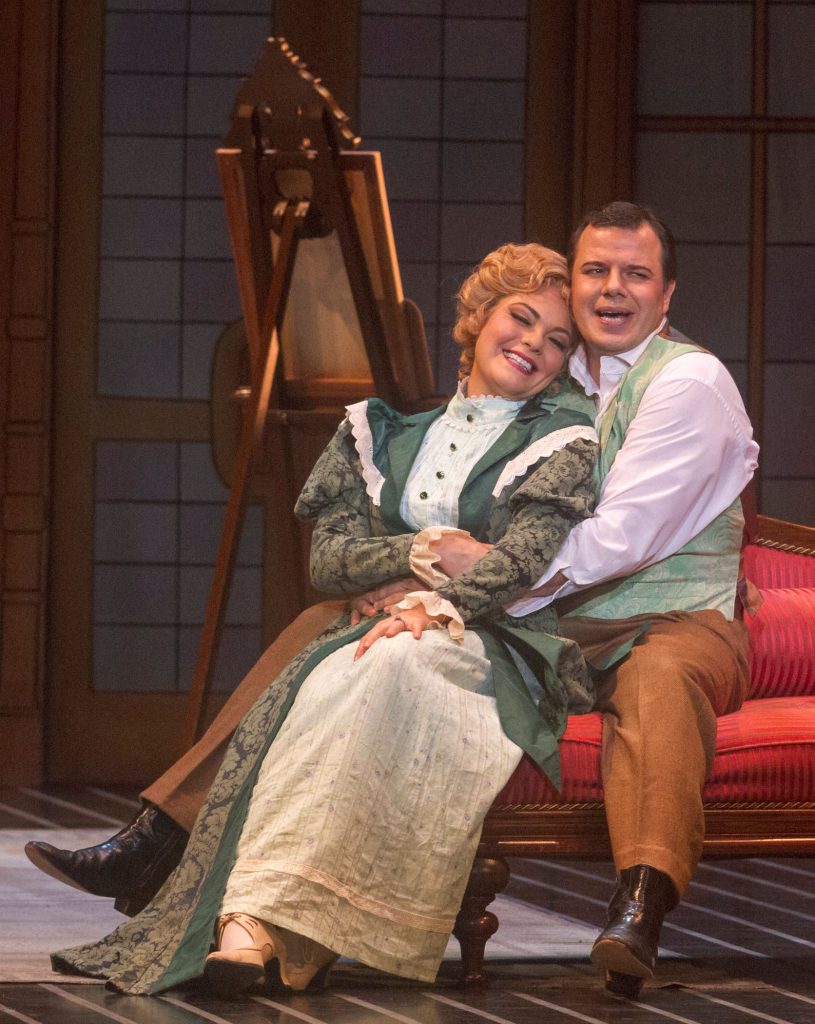 Mark Campbell, Librettist, and Mason Bates, composer of "The Revolution of Steve Jobs" may consider a sequel, moving on from celebrating the rise of a technical elite, realizing institutional economist Thorstein Veblen's vision of knowledge and technical skill superseding money and inherited position to "operizing" the next phase of its development it devolution and corruption and cyclical return, exemplified by elements of the California elite in its Silicon Valley and southern California branches, representing performance as well as entrepreneurship, seeking to pass on their achieved status to their children, aided by a University admissions sorcerer, an intermediary between academia wedded to privilege at its highest levels, with a secondary level seeking some of the same appurtenances. 
Creating this wonderful show:
Conductors
Michael Morgan
Christopher James Ray*
Stage Director
Marc Jacobs
Chorus Master
Christopher James Ray
Choreographer
Robyn Tribuzi
*9/19 and 9/22 performances
Set Designer
Charlie Smith
Costume Designer
Cathleen Edwards
Costume Director
Alyssa Oania
Lighting Designer
Pamila Z. Gray
Wig & Makeup Designer
Christina Martin
More information about Die Fledermaus
About upcoming San Jose Opera performances
Photos: Courtesy of San Jose Opera