Pennyville Station, located in downtown Park Ridge, Illinois (112 Main Street, Park Ridge, IL 60068), a new and sought after dining destination, has officially added brunch service to its repertoire. Every Saturday and Sunday from 10 a.m. – 3 p.m., diners can experience the hotspot's eclectic take on this favorite weekend pastime. Pennyville Station has made a splash with its farm-to-table New American dinner menu. 
The brunch menu puts a seasonal and upscale twist on brunch, featuring dishes like Nutella French toast with caramelized banana, lump crab benedict, chilaquiles, quinoa porridge with egg whites, pistachios, roasted vegetables, goat Cheese, and Brown Sugar, and shakshouka (poached eggs in Serrano tomato sauce with onions, peppers, and roasted garlic). The menu also offers fresh fruit and vegetable smoothies, an acai bowl, and an assortment of seasonally prepared sandwiches and tacos, including cauliflower and "impossible" meat preparations.
There is also a large beverage and cocktail menu available to complete your weekend brunch experience, such as perfectly mixed Greyhounds (citrus press is right on the bar at Pennyville) and Bloody Mary's, to refreshing craft cocktails like the Hot Pepper Paloma, Frosé, and a Frozen Peach Bellini. The expertly created beverages are made with premium ingredients and hand-pressed juices, which wonderfully accompany the restaurant's dynamic menu offerings.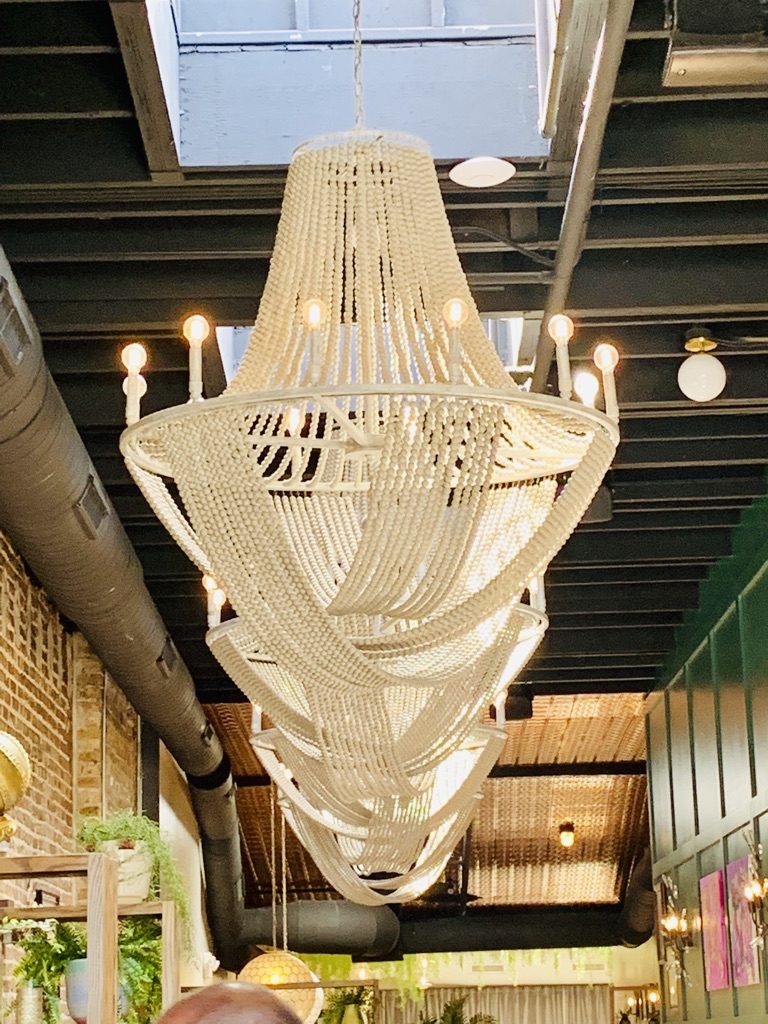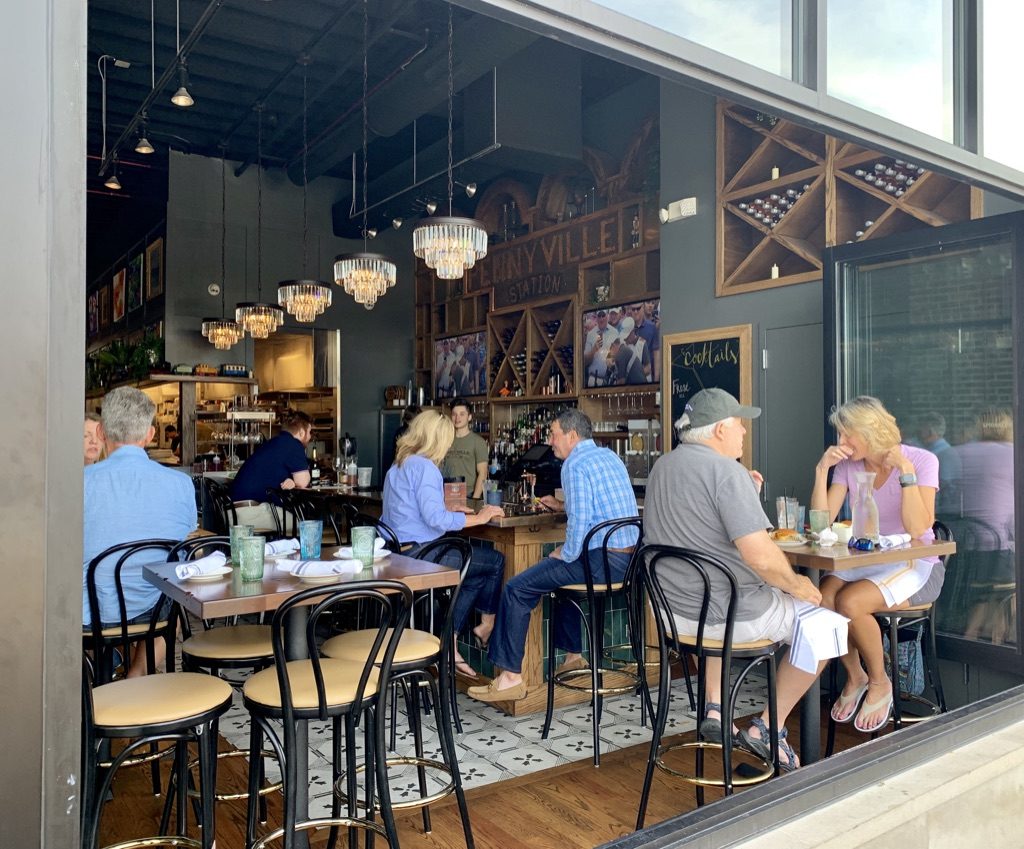 Pennyville Station always uses ingredients sourced from the Midwest's top purveyors. The menu features a dynamic selection of from-scratch preparations, with a focus on roasted meats, fresh fish, and veggie-centric dishes that highlight the bounty of each season. Founded by Park Ridge native Tony Antonacci, and coined after the town's original "Pennyville" name, the restaurant's inviting modern design, eclectic reclaimed décor, vibrant menu, and quality service make it a welcome addition to the Park Ridge and Chicagoland dining scenes.
The restaurant's new brunch offers a variety of American food and other ethnic delights; there is something for everyone on the menu. The brunch my guest and I had was one of the best I have encountered in quite a while. I also enjoy dining alfresco on summer days and this added to the wonderful brunch experience, eating breakfast along quaint, tranquil Main Street. Our meal started out with two outstanding cocktails: a spicy Bloody (Mary Tito's Handmade Vodka, with soppressata, cornichons, Wisconsin Cheddar) and a smooth Smoky Margarita (Casamigos Mezcal and Blanco, lime juice, agave nectar, citrus bitter). We also shared a Cool as a Cucumber (Hendrick's Gin, St. Germaine, cucumber and lime shaken and served up), which was refreshing on the warm, sunny Sunday morning.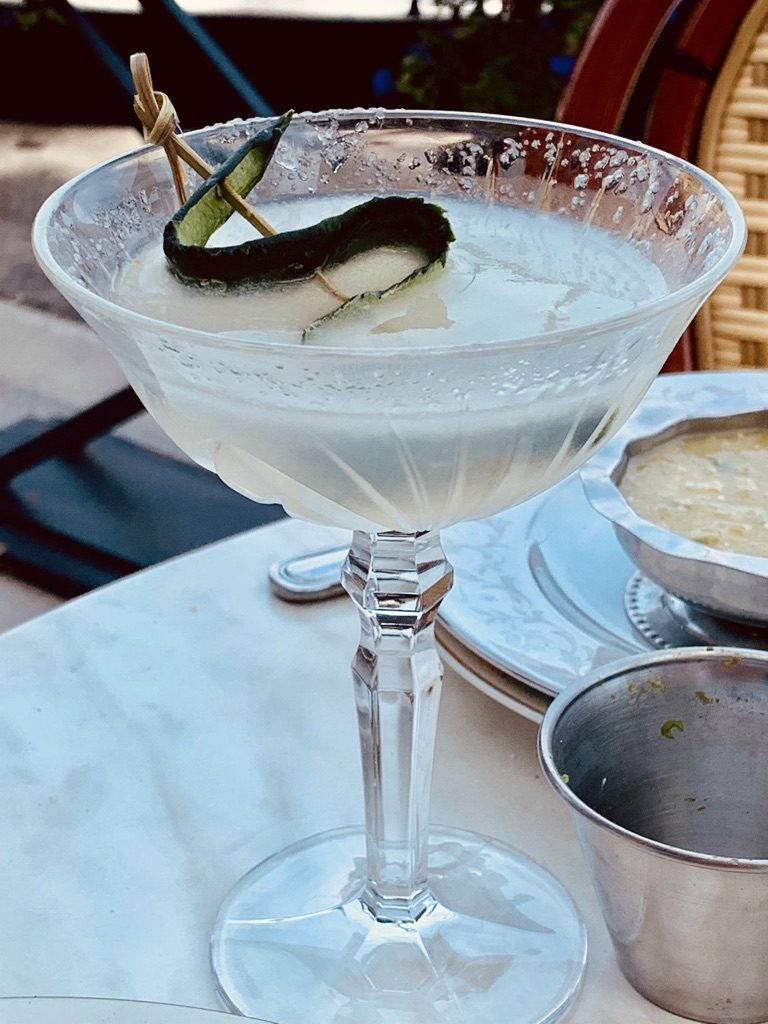 Next, came a wide assortment of eclectic breakfast dishes that sparked our tastes buds with a palate of spicy, sweet, savory and bitter. The presentation of the food was beautiful and enticing. My guest really enjoys his meat and seafood, so it was absolutely necessary for him to order the Pork Pot Stickers (served with soy ginger, hot chile oil and honey mustard) and the Lump Crab Benedict (English muffin, poached eggs, Maryland lump crab and hollandaise served with arugula and cherry tomatoes). The warm poached egg on his crab benedict oozed out perfectly on the English muffin. The crab melted in my friend's mouth and the freshness of the dish was enjoyed very much.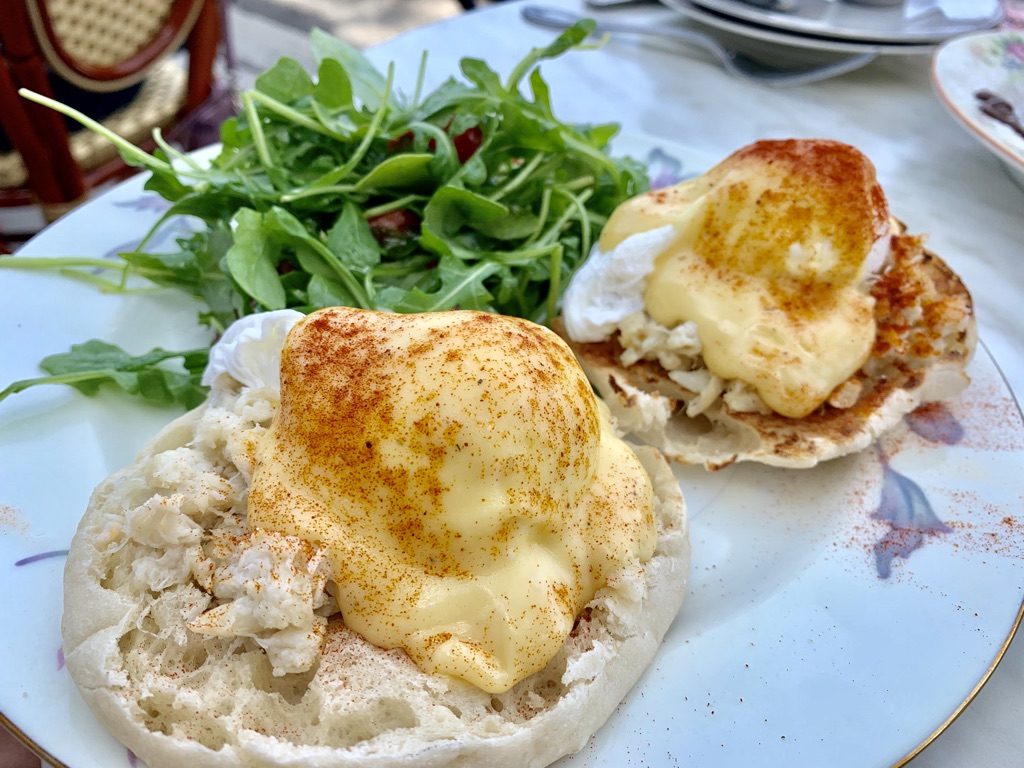 My savory dishes included perfectly buttery scrambled eggs and smashed fingerling potatoes, and a new dish I had never tried, cauliflower tacos (grilled cauliflower with jicama slaw, roasted tomatillo salsa and queso fresco). The tacos were expecitional with the grilled cauliflower, and some added ripe avocado slices, salsa and a squirt of lime juice. 
For all the chocolate and hazelnut fans out there, one must top off the foodie brunch experience at Pennyville Station with the fluffy and satisfying Nutella French Toast (Brioche loaf, swirled Nutella with caramelized banana and powder sugar). Never had we seen French toast dispapear off a plate so quickly.
Pennyville Station is a perfect choice for weekend brunch, whether you live in the burbs or the city. With excellent food, drink, service, and nostalgia, it the perfect place to enjoy an entire Saturday or Sunday morning.
Photos: Jennifer Lunz
For more information, or to make a reservation, call 847-720-4841, or visit the website.