Authored by Neil Koenigsberg and directed by Michael Allen Angel, WINK follows its New York debut with its Los Angeles premiere in 2018 at the Zephyr Theatre. WINK tells the tale of a gender questioning teen played by Andrik Ochoa, a non-binary actor recently seen in the film, "Morir de Amor."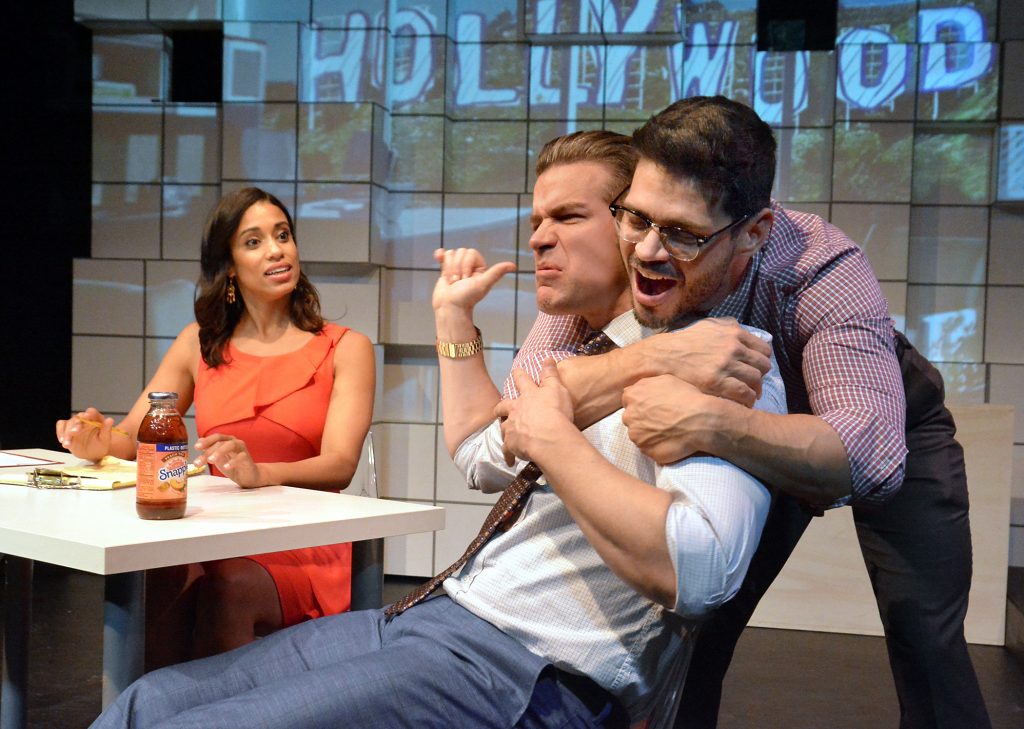 Dario Villanova (David Mingrino) has had his share of woes, starting with his gradual descent from an A list actor with an Academy Award under his belt to a B lister grasping desperately at any roles which come his way. To make matters worse, a teenager recently drowned in his pool after penning a suicide note to Villanova. His life is spinning out of control – and then he meets Wink. A casual encounter turns into a life-changer. But Villanova's manager Peter King (Adam Cardon) has some misgivings about the direction those changes are taking.
WINK is an unusual tale about how it feels to be different – and the ravages of loneliness and not belonging. This is a compassionate peek at life in a different dimension as two people struggle to come closer despite all odds. The strong cast tries to demonstrate the destructive prejudices which underlie many in our society. When asked where he got the idea for WINK, playwright Koenigsberg recently observed,
"Volunteering at a New York LGBTQ center for homeless youth was a transformative experience for me. It became the inspiration for WINK. I wanted to tell a story about a non-binary kid, about the unexpected connections that happen in life and how it can forever change us."
Although at times the motivations of the various WINK characters are unclear – and even disconcerting – the piece still manages to make its point despite occasional overworked emotional outbursts. WINK doesn't let us forget that acceptance and sharing help to bring people together.
Pete Kickok's scenic design, in concert with Katerina Pagsolingan's projections, is fluid – and at times even otherworldly. Matt Richter's lighting, Jesse Mandapat's sounds, and Wendell C. Carmichael's costume design contribute to the overall effect. And let's not forget Doug Oliphant's fight choreography, which adds zip and zing to the account.
WINK runs through January 13, 2019 with performances at 8 p.m. on Saturdays and Mondays and at 3 p.m. on Sundays (no performances 12/24 and 12/31). The Zephyr Theatre is located at 7456 Melrose Avenue, Los Angeles, CA 90046. Tickets range from $15 to $45. For information and reservations, call 323-960-1055 or go online.