After walking through Graceland Cemetery with a tour guide, in conjunction with the Chicago History Museum, I now feel like a true Chicago history buff. With over 119 acres of functional grounds, paths, and gardens; it's hard not to spend the whole day enjoying the scenery.
On October 31, 2018, this reporter walked with many guests and visitors on the hallowed grounds of Graceland Cemetery, 4001 N. Clark St., Chicago, Il. Past the cemetery gates, we were greeted by a welcoming building as we gathered waiting for our tour to start. Our guide was more than knowledgeable about this location and other burial sites in and around Chicago.
One of the first things we learned is that Graceland is an historic site in more ways than one, including that it was almost secretly planned. You see, the city of Chicago wanted nothing to do with the cemetery business, which is why so many of the great cemeteries that are now incorporated into Chicago, originally were on the outskirts.
The first phenomenal pieces of trivia treasures I found out was that Graceland Cemetery was never segregated and always respected all cultures and religions. The tour guide even mentioned that in the records you will even see "Chinaman" and that wasn't derogatory but rather an indication that the remains were going to be returned home.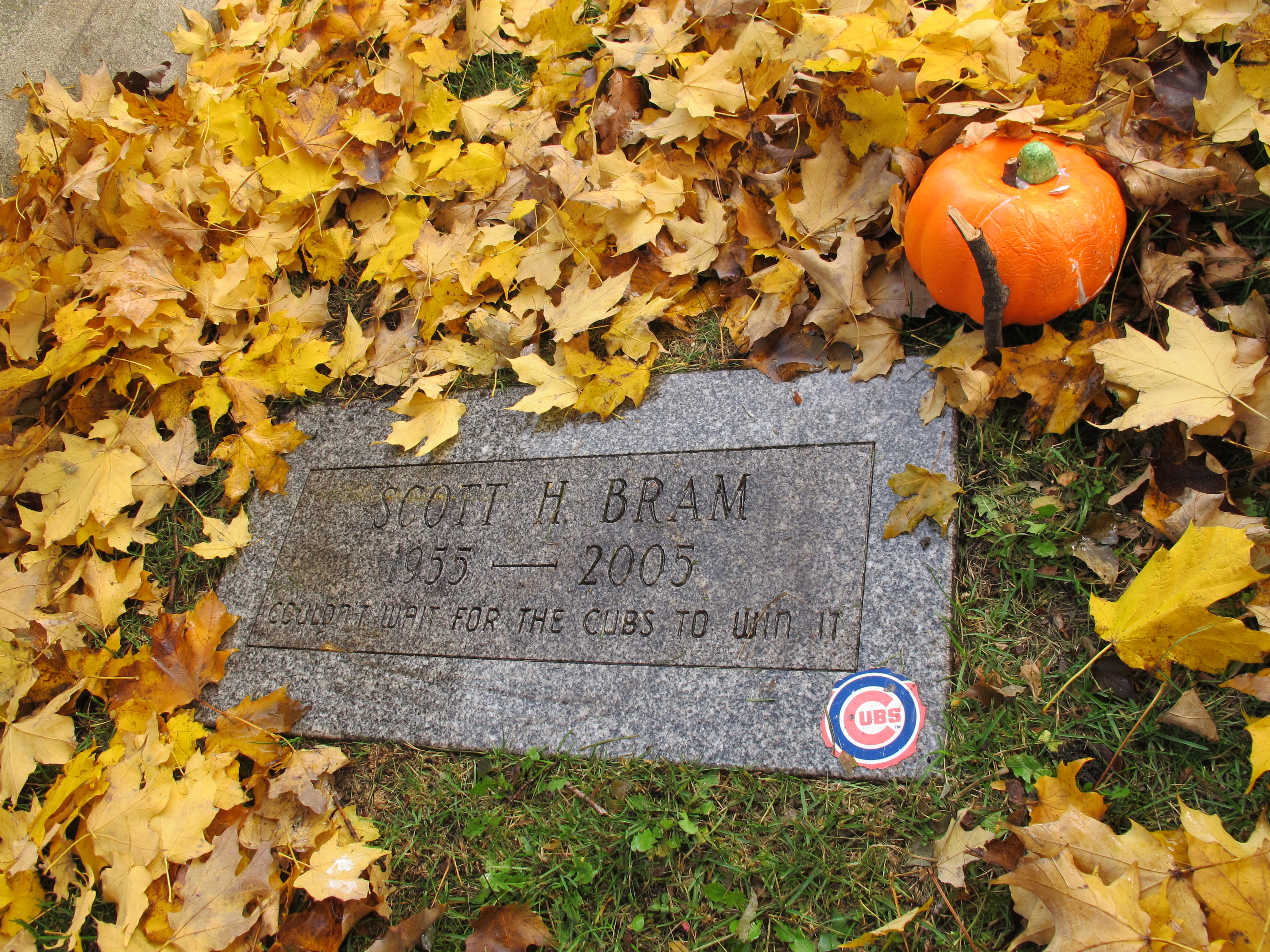 During our first encounters with gravesites, we learned about Victorian era motifs. Our guide pointed out roses, lilies, laurels, and other grand symbolism you could find if you knew were to look. Also apparent were the fraternal societies, unions and other brotherly orders.
That's the fun part about learning history from another era, icons of the past tell us what was important to them through artistry and the Victorian had a symbol for everything. A symbol that needs more interpretation would be a disembodied hand holding a flower, while willows are symbolic of mourning. Poppies are a symbol of final rest and a the amount of triangles present could hold court to who has the biggest one.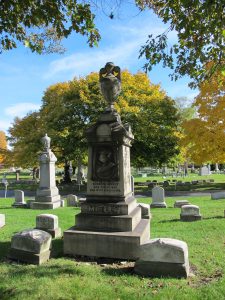 His grave says in the symbols, "I am the alpha and the omega"
Some of references that were pointed out by our tour guide include that Muslim graves are aligned with Mecca, female figures are typically reserved for virgins and those who died in childbirth, and the Star of David and the menorah will appear out of respect for the Old Testament around Christian graves.
During the tour, we learned about the gravesites of many famous Chicago architects, early scions of business and trade, and innovators during the century of progress. Some of the people we paid our respects to include the Pinkerton's, Melville Fuller, Richard Nickel, Jack Johnson and the Kinzies.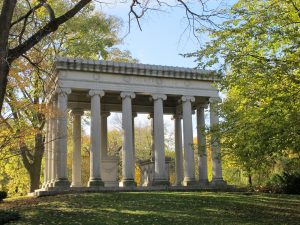 The Palmers must have taken some influence from Ionic Greek
Besides the famous folks up on the hill, there are many locally known Chicagoans found in Graceland Cemetery including many women's board members from the founding and reconstruction of Chicago after the fire. You can also find victims from the Chicago Fire, the Eastland Disaster, and the Iroquois Theatre Fire. Also included are soldiers from the War of 1812, the Civil War, and all other wars to come. Sadly, our tour guide stated that while there is not a confirmed Revolutionary War soldier intombed or buried at Graceland, however, there is a woman who considers herself, "A Real Daughter of the American Revolution" because she was a daughter of a revolutionary soldier.
Horace P. Dewey, a widower and hero of the Great Chicago Fire
After a little over two hours, it was hard not to continue walking around to discover more hidden history. You can learn a lot about life by learning about death and how people dealt with it over time. Pneumonia on a death certificate was sometimes a kindness for self-inflicted causes. Sometimes there are footstones and headstones, other times borrowing from Greek and Egyptian culture helps describe how the living feel about those that are gone.
For a rare few, like our gracious tour guide, they already have a burial plot picked out for themselves and were happy to show where they will, eventually, enjoy their final resting place.
Above ground Mausoleum in Chicago
This tour was a wonderful walk through the woods of Chicago's past and present, expertly guided by a man who knows so much about Chicago. If you want to hear more from the person I would follow into the dark, he also guides Devil in the White City Tours and other historic sites. I can't wait to tag-a-long for more history lessons from a man that used to work for Graceland Cemetery and knew how to liven up humor about the dead, he even challenged us to take a picture of a statue that you shouldn't be able to see it's face, I didn't try but I can't wait to see your results.
Photos: Samantha Miller
This tour was two hours in length and $25 per person (discounts are often given to Chicago History Museum members)
Graceland Cemetery
Chicago History Museum