The 2018 Ravinia Festival summer season is almost here, and what a season it promises to be! Filled with classical music, opera, theatre, comedy, rhythm and blues, and much, much more! Set amid the gorgeous picnic-perfect landscaped/soundscaped lawns filled with splendid statuary are lush flowerbeds, tall old trees, winding paths, a myriad of food and beverage providers and two acoustically/visually perfect theaters.
This author had the opportunity to interview Nick Pullia, Ravinia's Director of Communications, about the history and mission of the Festival, its educational outreach programs, and the upcoming season. His enthusiasm was infectious, his deep knowledge and commitment transparently obvious. Like everybody I've met who works with Ravinia, he was courteous and helpful in the extreme; his words are paraphrased throughout this article.
This is Nick Pullia's 19th year as Director of Communications. He had been an entertainment journalist, thought he'd take the position for "a couple of years"; 2 years have stretched into 2 decades in this rewarding and challenging position, during which "we've done so much", he exclaimed. "Ravinia has always had the best classical artists- now we have 'A-list' artists in so many genres!"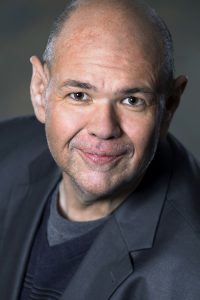 Pullia is quick to point out that the Festival is not an elitist destination. "Kids and students of every age can come free to the lawns for any classical concert. We want people to be able to experience great classical music for free. Even a Pavilion seat is only $25, an unheard-of bargain for this caliber of performance. What some people don't realize is that you don't need to have studied classical music to enjoy it; it's as powerful, as loud and as stirring as rock and roll!" Pullia is referring, of course, to the 3400-seat open-air covered Pavilion that is host to the annual residence of the Chicago Symphony Orchestra (CSO) at the heart of the festival's summer season; it is also used by the wide variety of the greatest rock, pop, blues, jazz and country musicians today- and more.
"Ravinia is for everybody", he emphatically notes. "We have beautiful facilities, great restaurants, and it's one of the few places where you can bring your own picnic." Indeed, Ravinia is well known for the sumptuous repasts concertgoers share on the lawns. "This is a terrific place to enjoy with all of your senses. We have stunning outdoor sculptures by such artists as Roland Chadwick, Jaume Plensa, Richard Hunt and Fernando Botero throughout the Park", he says, filling me in on some of the details of these acquisitions.
"Ravinia is a not-for-profit entity", he notes. "Only 60% of our funding comes through ticket sales, the rest through private donations and corporate sponsors. We are an important educational center for the community. This is the 30th anniversary of Ravinia's Steans Music Institute (RSMI)". This is a unique summer conservatory program for young musicians focusing on interpretation and performance through private coaching, chamber music and master classes, coached by a distinguished international faculty, including Maestro James Conlon. It's located in the John H. Harza Building on the grounds and all performances take place in the intimate 450-seat Bennett Gordon Hall, "an acoustical gem", he explained. They'll be performing on June 9thand 15th in RSMI Jazz and Jazz Grandstand concerts; July 16th in an anniversary program by composer Tinos Andres; July 19th in RSMI Program for Piano and Strings, and on August 8th and August 13th in RSMI Program(s) for Singers– one can easily see the diversity of their developing skills!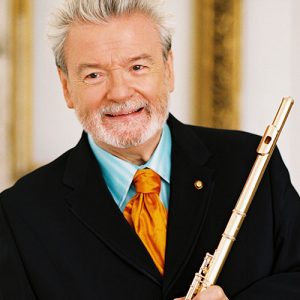 "We also want to shine a light on music for our future audiences", shared Pullia. "We go into schools that don't have music education programs and we expose the teachers themselves to the music, as they are the link between the students and the world of sound artistry." Pullia muses, "You know, learning music helps you to learn mathematics. It expands the mind and converts us all; it is a wonderful healing force".
RAVINIA FESTIVAL HISTORY:
Ravinia Festival®, created in 1904 as an amusement park, is the oldest outdoor music festival in North America. Set in a 36-acre gently wooded park, it is a breathtakingly lovely acoustically stunning site in which to experience world-class music. Approximately 600,000 music lovers over a 3-month summer season have attended 120-150 genre-spanning events such as Leonard Bernstein, George Gershwin, Louis Armstong, Yo-Yo Ma, Luciano Pavarotti, Carlos Santana, Aretha Franklin, The Moody Blues and Frank Zappa.
Ravinia is also the summer home of one of the finest cultural institutions in the world, The Chicago Symphony Orchestra (CSO).
 RAVINIA FESTIVAL MISSION:
Ravinia is an internationally renowned, not-for-profit music festival that presents outstanding performances by the world's greatest artists.  Ravinia's principal objectives are:
To present performances of a full range of classical music in its open-air Pavilion and enclosed recital halls, by the world's greatest composers and musicians, along with a variety of other kinds of light classical, jazz and popular music;
To maintain a beautiful park that is welcoming to all and attractive to families in which the music experience is enhanced by a beautiful environment and excellent dining opportunities;
To enable gifted young performers to study under great teachers and perform in concert settings; and
To develop broader and more diverse audiences for classical music through education and outreach programs and by maintaining affordable ticket prices.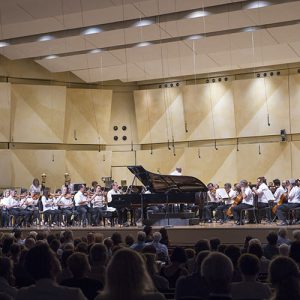 RAVINIA FESTIVAL EDUCATIONAL INITIATIVES:
The Steans Music Institute is Ravinia's summer conservatory; it brings together talented young musicians from around the globe under the supervision of world-renowned faculty members.
Ravinia's REACH*TEACH*PLAY* Education Programs serve over 85,000 people each year, ensuring the accessibility of great music for all.
One Score One Chicago is an educational program that introduces 1000's of public school students every year to classical music through the study of selected works.
Classical Music Essentials are online materials that cover the basics and historical background of classical music, providing a starting point for further musical exploration and enjoyment.
Ravinia Kidzone Fun offers music-based activities for kids and includes an interactive instrument game, music videos, classical program notes and printable activity pages.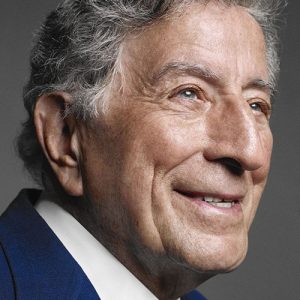 RAVINIA FESTIVAL 2018 SCHEDULE:
Festival Comminications Director Nick Pullia directed my attention to some of the highlights of this year's fantastic season. "The R in 'R and B' stands for Ravinia! We have Diana Ross on June 2nd; Anita Baker on June 10th; Jill Scott on June 22nd; Buddy Guy and Johnny Lang on July 8th. So many jazz legends are going to be here this summer, too- check out the opening concert on April 21st, Ravinia Jazz Mentors: a Tribute to Wilson Pickett;  Earth Wind and Fire on August 17th, and Trombone Shorty and Orleans Avenue on August 26th, to name a few."
"There will also be an ongoing series of tribute concerts for Leonard Bernstein's 100th Anniversary year", mentioned Pullia." We have Marin Alsop conducting the CSO in Rhapsody in Blue on July 24th as well as a Mega Bernstein Event of the Season on July 28th. We also welcome Bernstein's daughter Jamie Bernstein who will be hosting a remembrance concert on July 27th followed by A New Young People's concert on July 28th". There are  a half-dozen more concerts showcasing Bernstein's work.
When I inquired about other great classical concerts this season, Pullia recommended the many fine pianists, including Vladimir Feltsman on June 8th; Jorge Federico Osorio on July 26th;  David Foster on August 5th;  Jonathan Biss on August 21st; Federico Colli on September 4th. "The list goes on and on", he said.
"The CSO will of course be here throughout the summer in some 16 concerts, with various conductors and Guest Artists; these include Audra McDonald on July 15th as a gala for REACH*TEACH*PLAY; and Gustavo Dudamel with Yuja Wang on July 18″. He also recommended the yearly Tchaikovsky Spectacular with live cannons on July 22nd conducted by Ken-David Masur with violinist Marian Fried and the vastly entertaining special showings of complete films with the CSO playing the score, E.T. on August 1st, Raiders of the Lost Ark on August 2nd, and other films with lawn screens provided.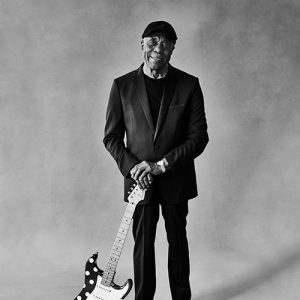 For lovers of pop, hip-hop/rap, reggae, and rock and roll, said Pullia, "The summer will be a series of hits! We have Stephen Marley and Matisyahu on June 7th; ZZ Top and John Fogarty on June 12th; Jackson Browne on June 16th; SEAL on June 19th;  Roger Daltrey of The Who on June 23rdand 25th;  and that only takes us through June! Look for Snarky Puppy on July 2nd; A Flock of Seagulls/Wang Chung on July 29th; Lyle Lovett and His Large Band on August 28th; John Hiatt and The Goners on August 30th; Jethro Tull on September 3rd; and 50 Cent on September 6th."
Finally, Pullia pointed out that the only way to really experience the summer at Ravinia would be "to keep on coming". Bring your friends, your partners, your colleagues, your family; especially bring your kids and introduce them to the joys of music! Come to see the choreography of Concert Dance on June 8th or Stomping Grounds on July 7th.  Come to laugh with Alan Cumming on July 13th, Whoopi Goldberg on August 3rd, and Steve Martin/Martin Short on August 12th. Come for the chamber music of the Lincoln Trio on June 16th; the Zukerman Trio on July 11th; Pacifica Quartet on August 25th. Come to enjoy great voices like Alison Krauss on June 16th; the Sing Harlem Choir on June 30th; Mary J. Blige on July 20th;  Metropolitan Opera Stars Nadine Sierra/ Matthew Polenzani on August 11th; Tony Bennett on September 8th.  Bring your kids to The Performer's School presents Annie, Jr. on September 15thand 16th. "Come and enjoy".
To see the entire schedule of performances, go to www.ravinia.org/Calendar
For more information and tickets to all the wonderful programs of the Ravinia Festival, go to www.ravinia.org
Guests can bring their own picnics or eat at one of the park restaurants. Children up to age 15, high school and college students are admitted free to the lawn for classical performances.
All photos courtesy of the Ravinia Festival