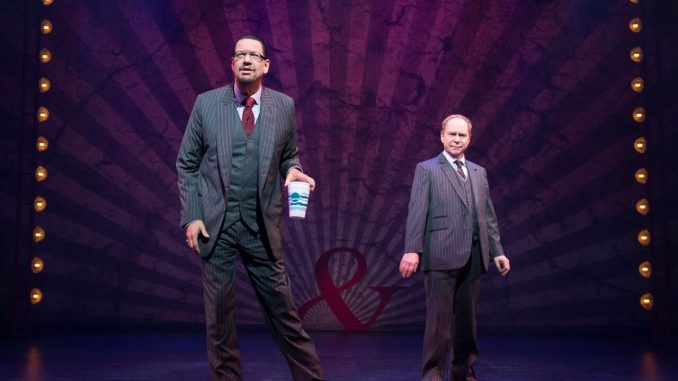 I laughed a lot. And I remembered that I laughed a lot the last time I saw them. Penn & Teller have been entertaining since 1975. Their family friendly and quirky show has been at the Rio All-Suite Las Vegas Hotel & Casino in Las Vegas since 2001. If you've seen them, then you know that it is their endearing combination of unique magic and original comedy that keeps them afloat in a community that gobbles up shows and spits them out with record speed.
They are personable and amusing. Our granddaughters (and their parents) came to town recently and after doing their research decided that was the show they wanted to see. It had been years since we had seen Penn & Teller, and if you haven't been to their show for a while – well it is time. The production – for the most part is – new. Some of what they do was seen on Penn & Teller: Fool Us, their TV show, but seeing it live is different – more engaging.
But let me give you a different perspective. I checked in with the grand kids. The eleven year old thought that they had very good stage presence and they had a really good story line and funny jokes. She also felt their slight of hand was excellent. And she loved how they interacted with the audience.  And she particularly appreciated that she got to go on stage – as many of the kids did. And many adults as well. I even got to go up. It's cool.
Our thirteen year old felt that it wasn't just magic, it was a big dose of comedy and very well thought out. I agree with the assessment of our brilliant granddaughters. It was just plain fun and magic. These two guys build a story line – and then cash it in. And yes, Teller still doesn't talk – on stage anyway. They both spend a good deal of time with ticket buyers and taking photos with them after the show.
The duo have had award-winning TV specials, appeared on Broadway, and currently are enjoying success with their TV show. In addition to the Vegas show, they can be seen in special appearances throughout the county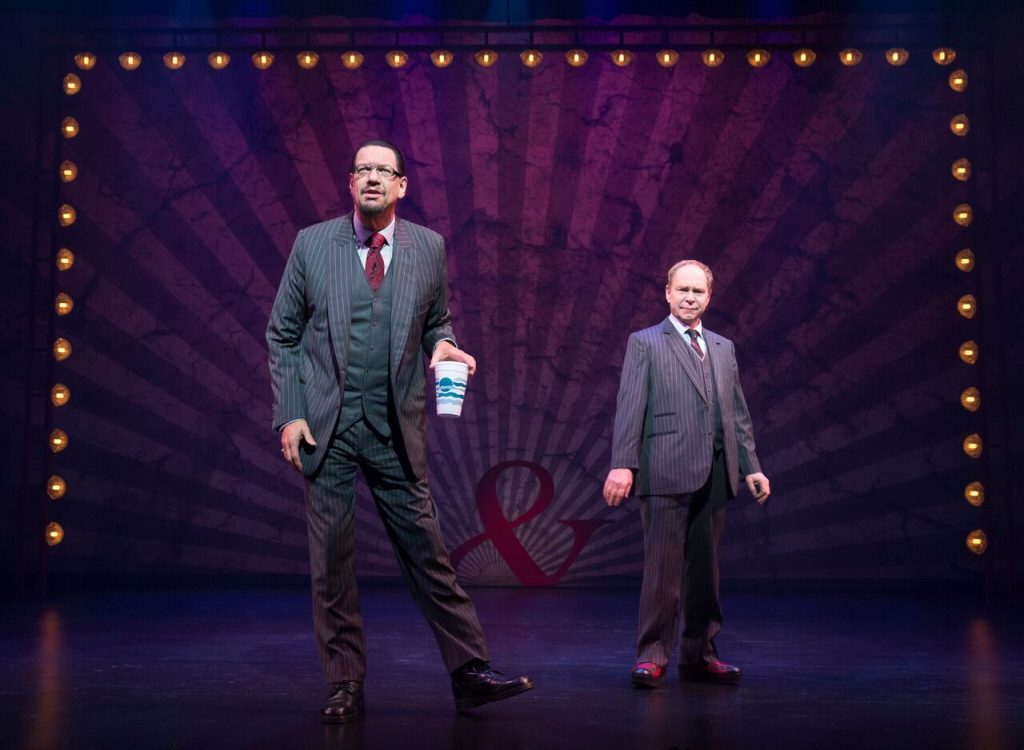 The tricks you'll see aren't the same as we see repeatedly in other magic shows. It is kids and balls and hats and coins. And magic and laughter. Much more laughter.They don't disappear and show up in the audience. They don't even make a plane or train or helicopter or sexy woman disappear. They just make you smile and wonder "how did they do that?"
Oh wait, they did make a cow disappear actually. No, not a real cow. And there was a chicken. Now I got your attention didn't I. This is not a big extravagant production. It is two seasoned professionals who make you laugh and walk out feeling that you have been entertained. Go see Penn and Teller at the Rio All-Suite Las Vegas Hotel & Casino. Go early and check out some of the on- stage props and music. Times and dates vary.
For tickets go to Penn & Teller tickets or  Ticketmaster  or call  702-777-2782.  And ENJOY.