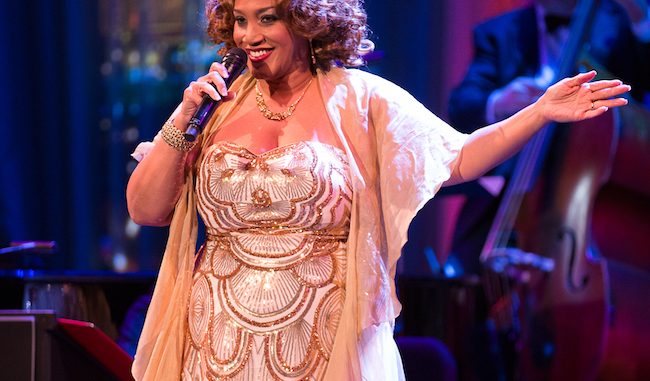 When you say the word "Jazz" in Las Vegas, the locals immediate think of Michelle Johnson. The woman who has been designated "The First Lady of Jazz" in Las Vegas will be sharing her talent with her fans at Myron's Cabaret Jazz at the Smith Center on Friday evening, March 2, 2018.
This show is special. The popular Las Vegas vocalist will be sharing her memories of what it's like to work with the all-time musical greats as she presents "SPOTLIGHT: My Journey from Backstage to Centerstage". This one woman musical show is a powerful, story driven theatrical piece about her experiences in the music business, as a session and back up singer to some of the all time greats. Fused with jazz, R&B, rock and pop, the show is sure to delight audiences across a wide demographic. It is up close and personal as Michelle highlights many of her behind-the-scenes experiences as a Broadway actress, session singer, and backup singer for artists including Paul McCartney, Barbra Streisand, Elton John, Sheena Easton, Gladys Knight, David Cassidy, Rosalind Cash, Lesley Gore, Slash, Paul Rogers (Bad Company), the Platters.
Johnson is the consummate vocalist, equally at home in all musical genres. Audiences at "SPOTLIGHT" will experience great selections of jazz, R&B, rock, and pop in recognition of her association with iconic megastars in each category. In addition, the evening will sparkle with her personal stories of sharing both the stage and the recording studio with them.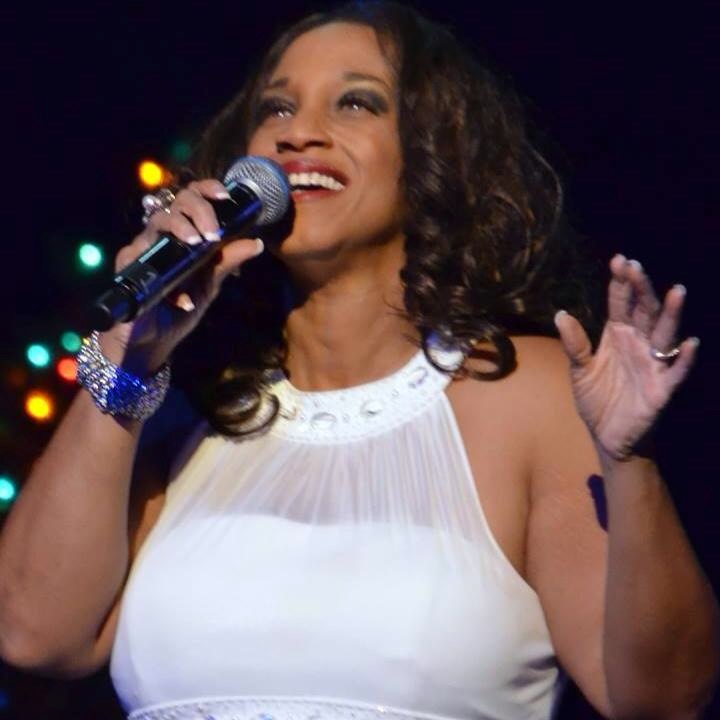 This engaging musical journey features a band led by Musical Director/Conductor and Arranger Joe Escriba, who has produced numerous arrangements for production shows, television, film, radio, celebrities, and lounges worldwide and is the current associate music director of "Legends in Concert." He has worked with some of the biggest stars in the entertainment industry including Celine Dion, David Foster, Diana Ross, Don Henley, and The Ojay's.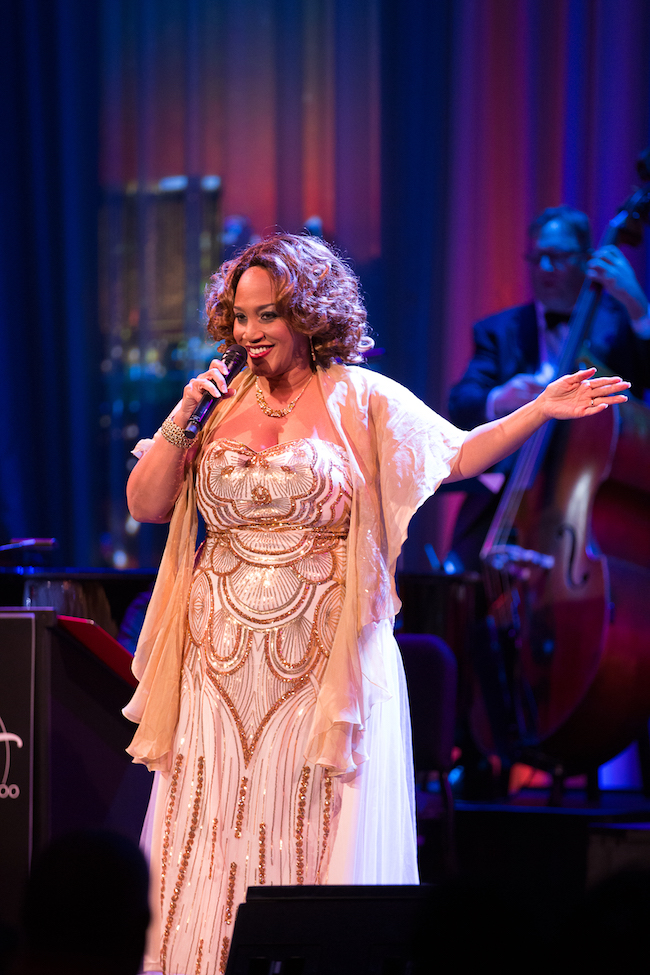 Michelle Johnson
Michelle Johnson's versatility, affinity for languages, unique voice, and impressive range have made her a rare find in the music business. She primarily grew up in Cairo, Egypt, then moved back to the United States and attended and graduated from Yale University. Her original path to Harvard Law School diverged onto a different route when her passion for the entertainment industry won out. In addition to being a prolific and diverse vocalist, she has produced several sold-out shows, including "Forever Purple" (an all-star tribute to Prince), "Tapestry Unraveled" (a tribute to Carole King), and "Strictly Taboo," all of which debuted at Myron's Cabaret Jazz at The Smith Center.
For more information about Michelle Johnson, visit Michelle Johnson. "SPOTLIGHT" begins at 8 p.m. Tickets start at $22 plus applicable taxes and fees. For tickets, call the Smith Center box office at 702.749.2000 or visit SPOTLIGHT tickets 
.