Matt Goss sings "Lovely Las Vegas" and Las Vegas loves him. The singer, musician, and songwriter is delighting adult audiences of all ages as he croons his tunes in the intimate setting of 1 Oak Nightclub at the Mirage. The British showman is a throwback to the Vintage Vegas Rat Pack days when folks dressed up for a night on the town.
Don't be put put off by his location in a night club. Backed by an eight piece band and two back-up singers, Goss engages his diverse audience with his smooth polished style as he adds his unique personal approach to the standards mixed with original compositions.
He gets up close and personal, leaving the stage to shake the hands of his fans throughout the room. This relaxed friendly style endears him to his many fans on both sides of the ocean.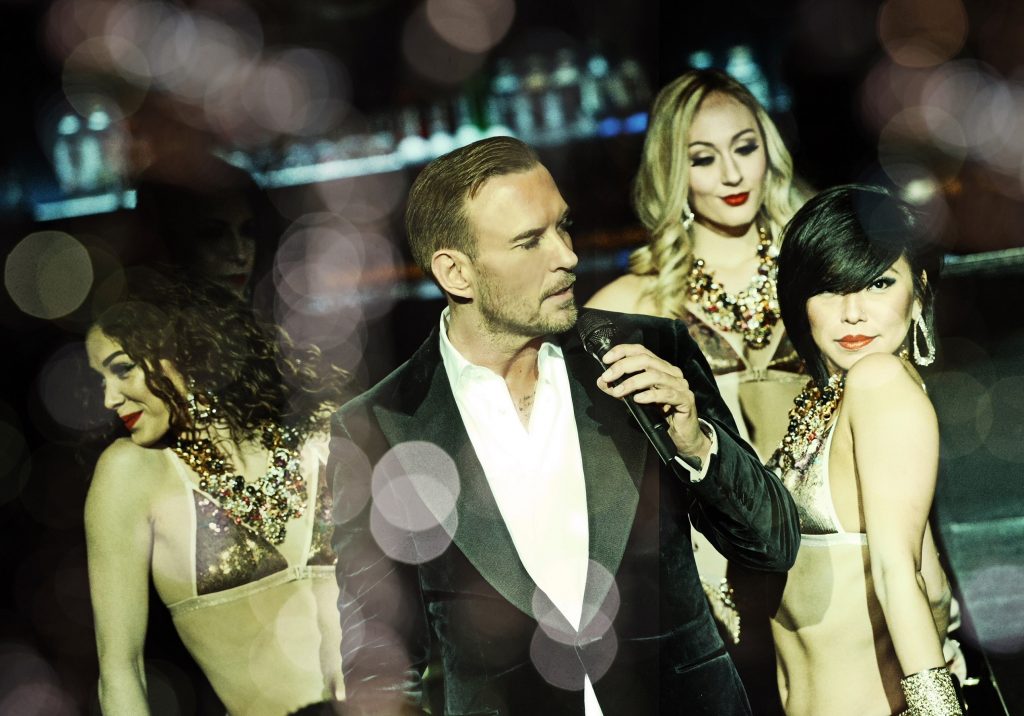 Goss showcases his band members as the sound of the brass delights fans of this genre. His two back-up singers add additional strength to the overall production. Adding that Vegas touch are "The Dirty Virgins", his sexy scantily clad dancers who get up close to the audience in the club style relaxed seating patterns.
About Matt Goss
This fellow is no newcomer to the music scene. He got his start in entertainment in1988 as lead singer of the band BROS alongside his twin brother. He quickly became the youngest artist to sell out the world-famous Wembley Stadium, played a record 19 consecutive nights at Wembley Arena and performed twice for Her Majesty the Queen.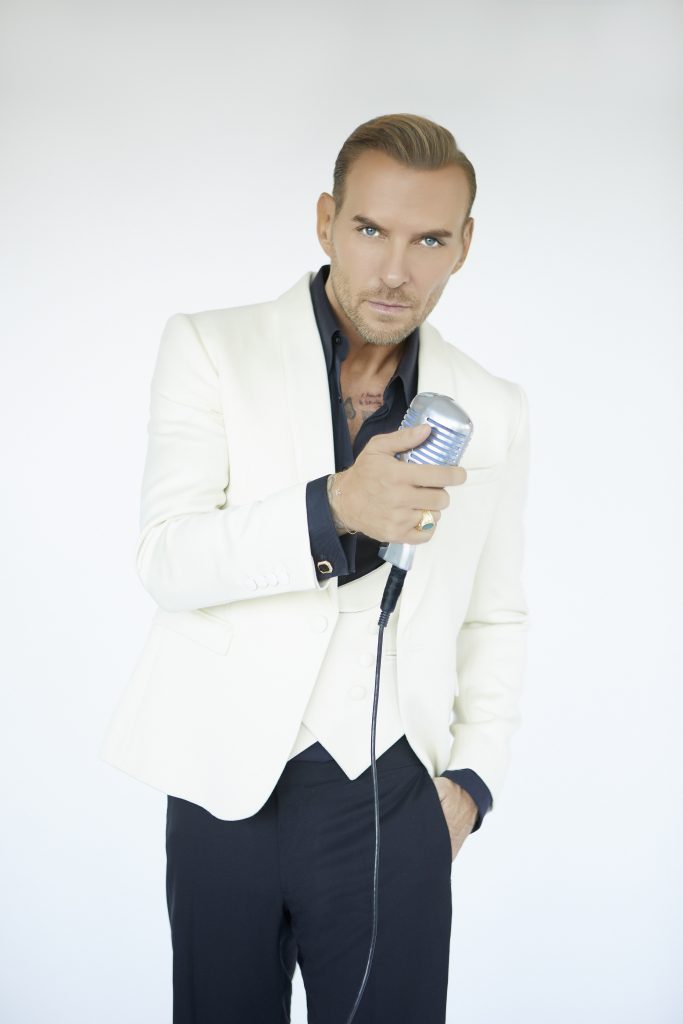 His debut album entitled The Key went platinum seven times, earned 13 Top Five hits and remained on the UK chart for an astonishing 84 weeks. Goss has sold more than 17 million records worldwide and achieved No. 1 records in over 22 countries.  He has taken the stage at world-class venues such as Carnegie Hall, Madison Square Garden, The Royal Albert Hall and The London Palladium. Las Vegas visitors and locals may recall the name as Goss filled Cleopatra's Barge at Caesars Palace for many years.
Standards in his repertoire include favorites such as "Fly Me to The Moon" and "Luck Be a Lady Tonight". He puts his own spin on Alicia Keys' hit "If I Ain't Got You." and gives it his all in one of his own hits "When Will I Be Famous." He finishes with Sinatra's signature "That's Life" and "My Way". See Matt Goss do it his way on Tuesday, Friday, Saturday and Sunday at 7:30 p.m.
Tickets start at $49.99, plus service charges. A VIP meet and greet, including a photo opportunity, is available for an additional $50. Tickets can be purchased at The Mirage Box Offices, online at The Mirage or Ticketmaster, or by calling (800) 963-9634 or (702) 792-7777.