January 24th  – 29th, 2018, in Anaheim, California NAMM presented the newest products available for the music industry: sound, stage, lighting, instruments, recording technology, and more. Many exhibitors, artists, celebrities, and aficionado attended this event. During the week over 7,000 brands came together to debut their tech and gear, which will appear on the music scene for the up and coming year.
During the weeks events Patrick Sullivan, Guitar Centers VP of merchandising, spotlighted his four must-see picks from the convention: Bose S1 Pro Multi-Position PA System; Korg Prologue; Rane Seventy-Two Battle-Ready 2-Channel DJ Mixer with Touchscreen and Rane Twelve Controller; and Pioneer RB-DMX1 DMX Lighting with Rekordbox dj.
On the morning of January 25, at the Breakfast of Champions session Bob Weir was presented with the National Association of Music Merchants "Music for Life" award. Weir is a legendary musician, songwriter, GRAMMY Lifetime Achievement award recipient, and Rock & Roll Hall of Fame inductee. During Weir's acceptance speech he stated,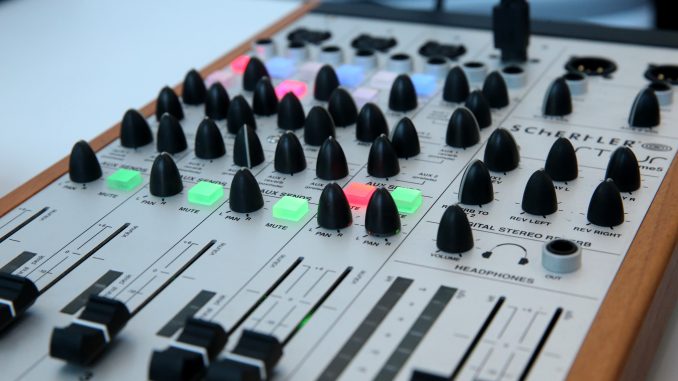 "If you're always going for it, the muse is always leading you in some direction. If you have faith in your muse, you're going to get somewhere – if you put shoulder to the wheel. Every artist of any stripe is a storyteller, and the way you weave it together represents what makes life worth living."
Bill Lonero, song writer and lead guitarist of the band LoNero, has attended NAMM for the past twenty years.  He said, "It is a great place to see people I have not seen in a year.  There are three reasons people come to NAMM: You have the buyers and distributors who are all about the product; then there are the artist who network, get endorsements, or are performing at the show, and last there are those who want to see people they have not seen in a year and connect for fun." Lonero has also invented a product called Straptight, endorsed by Joe Satriani, and has a full service photographer studio open to all photographers to rent on hourly base.
Saturday Night's Ultimate Jam Night, held at the Anaheim Hilton in the California Ball Room, featured an array of artists: Billy Sheehan [Mr. Big & Winery Dogs]; Richie Kotzen [Winery Dogs]; Don Dokken [Dokken]; Daxx Neilsen [Cheap Trick]; Phil Varon [Skid Row]; Chris Ralles [Pat Benatar]; Emily V [The Adicts]; Maureen Davis [Mercury 5]; Brent Woods [Sebastian Bach]; Jamie St. James [Black & Blue]; Walter Ino [Survivor]; Debby Holiday [Rod Stuart]; and many, many more. The evening was filled with a plethora of musically energetic vibes and enthusiastically embraced by all attendees.
During the thirty-third NAMM Creative and Technical Achievement Awards the Les Paul Innovation Award was presented to Jackson Browne.
"Thank you for this incredible honor. It means so much to be honored by you because I've relied on the kindness of engineers and their knowledge in the studio and equipment my whole life. These people know everything I don't know, but they put their technical expertise at the service of the music – at the service of the song. I am indebted, and I am indebted to you all who make the gear," Browne said.
Throughout the week many people were honored and many companies were given multiple awards. In fact, the awards for outstanding technical achievement went to: Sennheiser picked up two awards for HD 200 Pro and Pro Talk Series; and QSC celebrated their wins for QSC K.2 Series and QSC Q-SYS 510i.
The history of NAMM is no less amazing than the event itself.  NAMM was developed during the early 1900s. Fifty-Two members of the National Piano Manufacturers of America organized the National Association of Piano Dealers. Thereafter the first held trade show was at the YMCA in Baltimore, Maryland [1902].  NAMM's vast history includes Charlie Chaplin doing a skit demonstration the techniques on how to sell pianos [1915]; Thomas Edison was a NAMM member and had an exhibit at one of the trade shows [1918-1919]; Women attended the shows last banquet as a guest [1920]; During the Great Depression there were no shows [1932]; NAMM returned, thanks to President Parham Werlein, and was held at the Steven's Hotel in Chicago [1933]; and the history evolves from there. To read further on NAMMS history
For anyone who may be interested in joining NAMM the organization offers their members the most updated industry data as well as education and training information. NAMM's mission has always been to strengthen the music products industry. Their statistical data is compiled from resources from around the world that include the U.S. Census Bureau and Music Trends Magazine. The global report includes Twenty-four countries: Argentina, Australia, Austria, Brazil, Canada, China, the Czech Republic, Finland, France, Germany, Hungary, India, Italy, Japan, Mexico, the Netherlands, Norway, Russia, South Korea, Spain, Sweden, Switzerland, United Kingdom, and the United States.
NAMM ends for another year, but will return again January, 2019. To find out what is happening during the year, and to attend the 2019 trade show go to the NAMM Website