Proof Tavern, Lake Las Vegas' newest gaming and dining destination located inside Monte Lago Village, celebrated its grand opening with a special invitation event and ribbon cutting. Patrons visiting the scenic Lake Las Vegas area now have the choice of a diverse collection of breakfast, lunch and dinner options along with a full-service bar with specialty craft cocktails, wine and spirits.
The tavern provides visitors to the Lake Las Vegas community with gaming at 15 video poker machines.  The huge bar serves up 30 differet beers on tap and is the focal point of the first floor.   Guests have the option of bar, dining room or patio seating. In addition, private event space is located on the second floor.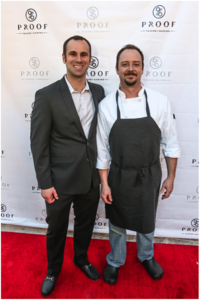 Proof Tavern is open 11 a.m. to midnight Monday – Thursday, 8 a.m. to 2 a.m. Friday – Saturday, and 8 a.m. to midnight on Sunday. Happy Hour specials are available daily from 4-7 p.m. All guests must be 21.
The Tavern is a welcome addition to the Lake Las Vegas community located in the far eastern end of Henderson near the entrance to the Lake Mead recreation area. The community which is built around the lake is a great escape from the hustle of Las Vegas. This master planned community is a premier residential, golf and resort destination situated on a privately owned 320-acre lake that features 10 miles of shoreline and numerous recreational activities.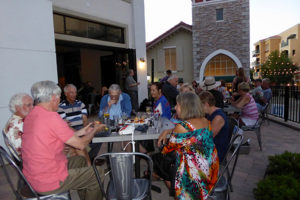 The 55,000 square foot Monte Lago Village at Lake Las Vegas was inspired by the beauty of centuries-old Mediterranean villages. It is a pedestrian-only area where streets curve to plazas lined with lakeside restaurants, quaint outdoor cafes, a grocery store and specialty market, and a collection of art galleries, businesses and shops with residential units on the floors above evoking a classic European community.
Amenities such as a floating park, gazebo, and grass area for events and performances make this a great destination, and the menu at Proof makes it a perfect place for a bit of gaming, some appetizers or a casual meal.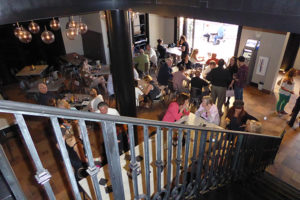 At the grand opening, I sampled some of the drinks and items from their reasonably priced menu.Among their unique drinks. I especially enjoyed the Huckleberry Cosmo, It consists of the typical cosmopolitan ingredients, but is made with white instead of red cranberry juice.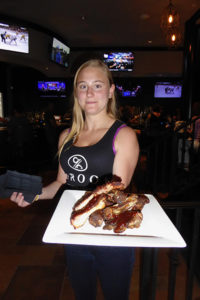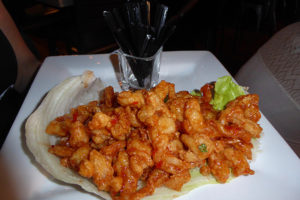 The crispy pork belly bites are unique and flavorful. They were immersed in balsamic vinegar and covered with crumbled blue cheese and scallions.
The buffalo chicken sliders were heavy in a spicy buffalo sauce which I enjoyed. But, it might be too spicy for some tastes. If they are too spicy, you can order beef or pork belly sliders.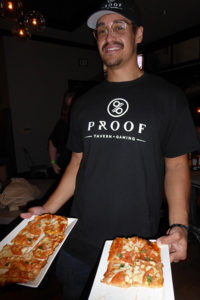 The food we sampled was representative of their menu. The most expensive item on the menu was a full rack of ribs for $23 and it comes with potato salad. Some additional menu items include eggplant parmesan ($13) chili ($7), New England Clam Chowder ($6), and grilled skirt steak salad ($12)
Proof opens daily at 11 AM daily and 8 AM on weekends. Try the steak and eggs priced at only $12. It's worth a trip to Lake Las Vegas to dine at Proof Tavern and enjoy the special ambiance of the Lake Las Vegas area.